/copy pastas from SF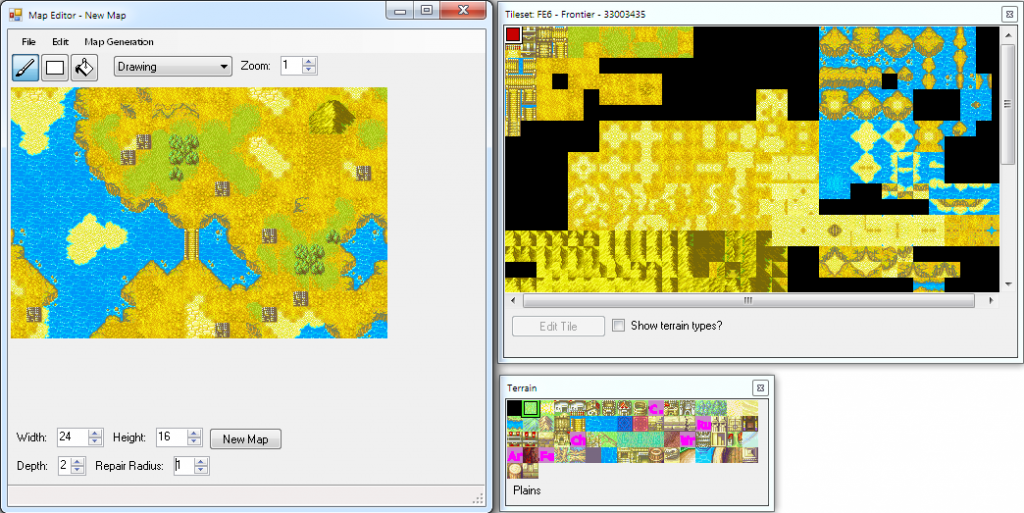 Fig A: a generated, random map
An FE tailored map creator, that can also generate random tiles to fill in empty space in your map or create an entirely random map. The generation rules can be edited, too. It also allows locking specific tiles, such as a castle or mountain range, that the generator should not modify and merely build around, as well as drawing in generic terrain types, which it will turn into fitting tiles of that type during generation:
-why doesn't this board have spoiler tags-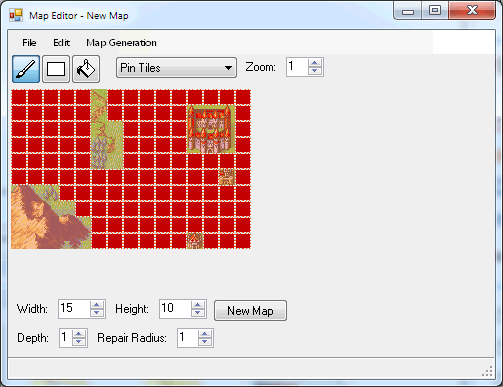 Fig B: pin some tiles in place, let the program generate the rest around them

Fig C: miracles
-/this is unacceptable-
Supports opening and saving .mar files for inserting the maps into roms, and can open Tiled files. It can also create an approximation a map based on an image and the tileset used, if you just have a picture and not the data file.
The vanilla GBA FE maps and tilesets, as well as map generation rules for each tileset, are included in the download so you can immediately jump into map making.
Special thanks to Pi for ripping all the GBA FE maps, which I referenced to generate the initial tileset rules.
You'll need .NET Framework 4 to run it, if the program doesn't work you probably need to download that:
.NET Framework