The female looks like she's leaning backwards a bit, maybe push the head and far leg a px forward?
hm, okay, I think I see what you mean. will make adjustments at some point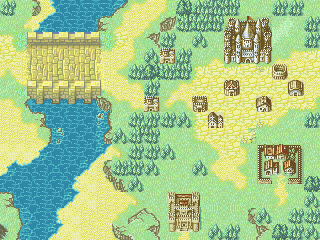 here's a map since that's what the topic was supposed to be about
super quick map i'll probably edit later at some point.
edit like right now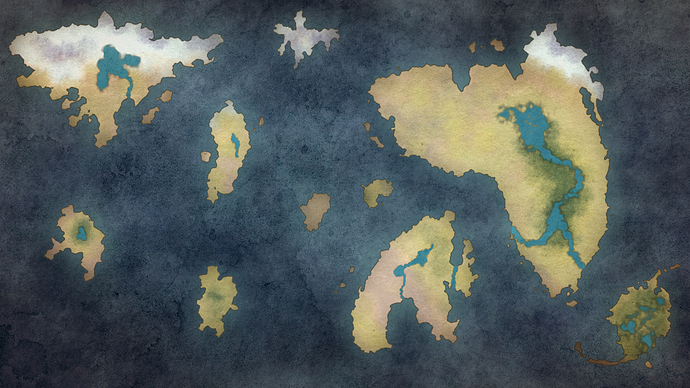 here's some wip world map I was working on for giggles with wonderdraft
i'll see if I can finish it during the week at some point
I dig the world map you can tell the icy regions and the parts full of green. I look forward to seeing the end results.
in unrelated news regarding the world map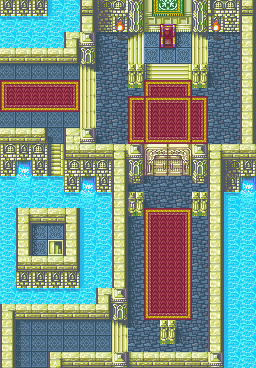 here's a random map I made based on fe11's prologue 1
How is the map drawn? It's hard to draw! I am a novice. Can you tell me the skill of drawing map?
For the gba-style maps I'm using tilesets that are either ripped straight from the GBA/SNES games or I'm making my own tiles/tilesets and utilizing those. The maps are assembled using FEXNA's map editor, which is identical to the map maker bwd yeti made.
World map is made with Wonderdraft, which is a paid program.
The price to see a pretty decent map. I like it.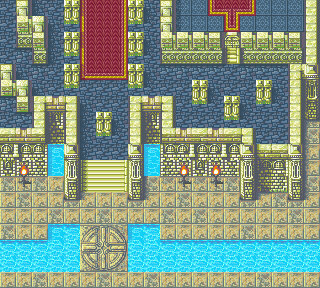 completely forgot I did prologue 2
I guess I'm now committed to doing them all, despite not being super happy with this one
i'm not sure why i only map at like 1am
but that's where i am right now i guess
anyway, inspired by @WAve, i decided to take a crack at some series maps with stock fe8 gba tilesets. ngl, a pain for me because I'm so used to making at least one tile to fit what I want >_>
FE9




i realized i skipped over the prologue
oh well, prologues are whack anyway imo
i see your ff5 pirates @WAve so @LordGlenn and myself raise you karnak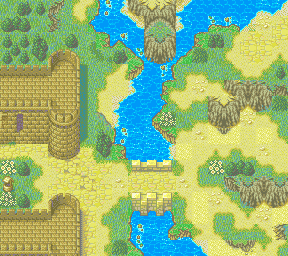 whoops there were 2
this one is older
unrelated to map related stuff
because i don't feeeeeeeeeeeeeel like mapping ok
Slightly less lazy indeed is the area closer to the bottom right suppose to be the entrance from Chapter 7 in Binding Blade?
yeah
i've never known where that entrance led so I just made an "educated" guess at lol
It's really interesting to see the ostia city map connected with these two maps. In my take I just filled that area with more castle interior.
honestly it's probably too close to the city, but meh
i did like your take a lot