So, a friend of mine and I found this collection of portraits: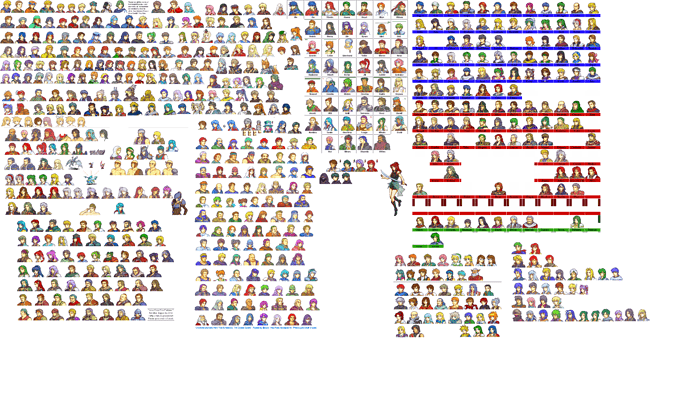 And while it does say that If someone uses them, It should be credited, I still want to ask if all of these portraits are free to use (even though they lack mouth and eyes movement and a minimug).
I know some of the FE9 ones are from NICKT's collection, and some of the FE4 ones are from a GBA styled FE4 remake, but I am unsure whether these portraits are free to use or not.
Also, I would be very grateful if someone tells me who made the respective portraits, so I can credit them properly in case they are free to use.