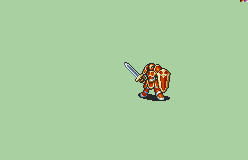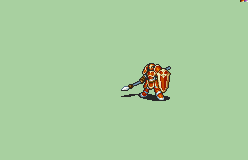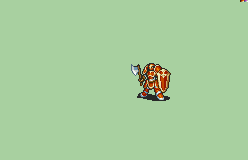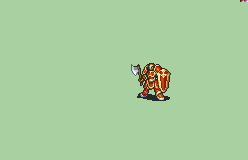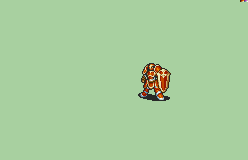 At Klok's request, I worked on scripting Zomaxie from FEPlanet/Zoa from Serenes' Armor Knight.
Is it jank, yes. Is there definitely some fucked frames here, yes. But I'm not an animator, nor am I particularly good at scripting. So please forgive me on that front.
It should be completely functionable, including proper SFX, attack timing, and screenshake when steps are taken… Should be. In spite of testing it, I'm certain it'll get screwed up somehow.
---
Credits:
Zomaxie for the original frames
Me, for doing work on cleaning up the animation, adding ranged, critical, dodge frames, a whole hand axe animation, and doing the scripting/SFXrumble timing
Jj09 for a blur frame at the start of the melee animations
---