Hello, people! This is LagSpike. You may remember me from my previous project on here,
FE7 2: Electric boogaloo. I'm here today, collabing with newcomer FrostArcher to give you guys a hacking experience like you probably have seen before!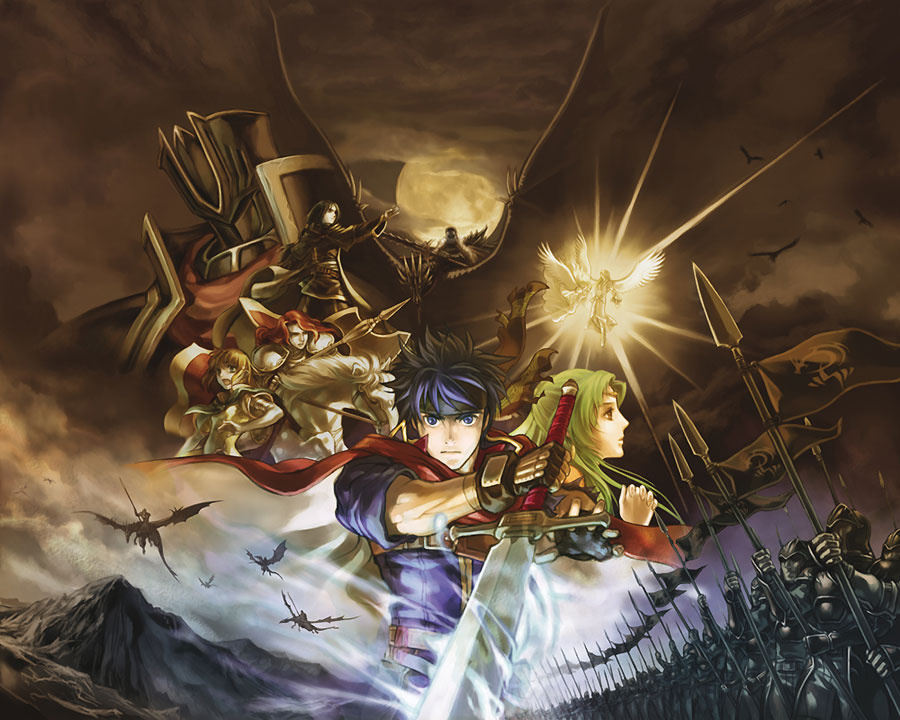 Introducing: Sacred Path! Sacred Path is an FE: Path of Radiance Demake being worked on as we speak. As of now, the only people working on it are me and Frost. However, please, for the love of god, if you know how to do literally anything that's visual like maps or portraits, come collab with me. I have no talent.
Without further ado, here's the link to the project.
Link to drive folder
Screenshots:


My very first FE game to beat was FE9. Shit was awesome. I still remember the Shiharam chapter with Jill and the conversation as being some of the saddest moments I'd ever experienced in FE to that point. I remember just going around and around on the Tauroneo chapter, just quivering with anticipation, wondering how hard Ena would be to beat. Turns out, she wasn't that hard to beat. But anyway, this is the first chapter of our hack. Feel free to leave any questions, comments, or concerns.
I've been working on this day and night, and so has Frost. We're dedicated to getting this project done, so if you share our determination and want to join us, feel free to DM me and let me know.
UPDATE! As of 4/13/2020:
I updated the file so that the text doesn't autoscroll as often as it used to.
UPDATE: As of 4/19/2020:
Thanks to @Stephano, we've managed to put a prologue in the game! Now, there's a total of 3 chapters in the demo. Please enjoy and thank stephano and frost for their work.