Hello, dear FE fans! You can call me LagSpike, and I'm here to proudly unveil something I've been working on for a bit now:
FE7 2: Electric Boogaloo
Many people have asked the age-old question: "If FE7 is so good, why isn't there an FE7 2?"
Two reasons:
FE7 isn't "so good"

People are just scared
But I'm not a coward and I have the mother of all romhacks here for you today! Reignited Blade is a full redesign and rebalance of FE7 including:
Different promotions for thieves

New (by which I mean imported) animations

Archers that aren't hot garbage

Great Knight Wallace

NO MORE WEATHER

More of an emphasis on player phase than enemy phase
And more!
I made this because I feel that fe7 really just does itself dirty. FE6 is just a bit weird for me, FE8 is fun but too short, and I've always felt myself drawn to FE7 out of all the GBA games. My first FE7 playthrough was great, and I felt that it was some of the best times I've ever had playing FE. (I would end up proving that immediately false as I played Radiant Dawn next.)
I did an fe7 PMU a year or so later, and I again had a great time. It was a lot of fun, and people deciding to not just fuck me over with the characters I got was definitely a part of it. However, for whatever reason, I just kept coming back.
With the release of Blizzard Lance, I saw what a good hack creator could do to enhance a game this much, and I felt ready to push myself into the world of romhacking.
I've been working on this like a fiend, and I've documented everything, so if you want to see that, here's my changelog folder link:
There will be updates to this hack, and if you want to read about what kind of changes I hope to implement, know that I'm trying to make player phase more important in fe7.
If you guys would be willing to try it out, I would be forever grateful to it. Please leave any suggestions or ideas you have about this hack in the comments section, and I'll be sure to address it.
Link to Project (note: if link doesn't work, it can also be found on the Changelog folder on Google Drive
Before you start, note that this hack is intended for Lyn Hard mode into Hector Hard mode
Credit time! Huge thanks to:
Epicer for helping my dumb self at learning how FEBuilder works and doing like 60% of the palettes for me.
Ruffles for helping me figure out how to put 3x effectiveness in this game
Pikmin1211 for teaching me how to load characters so my changes actually like … work?
Inspiration:
Brunhilda for creating Project Ember
Ruffles and ltranc for creating Blizzard Lance
Map sprites:
L95 for their fighter map sprites
Team Salvaged for their cavalier map sprites
Nuramon for their shield general map sprites
Animations:
EDIT (As of 3/15/2020): Hello, people! I've just finished working on the 1.2 patch, and I'm happy to announce that it is available as of now. I did the following:
Gave Oswin a good palette (Again thank you Epicer for saving my dumb ass)
Changed BBD so that:
a. Nino can be recruited on turn 1
b. There are no more reaver weapon fighters who can fuck Jaffar
c. Ursula has a Fimbulvetrr now instead of her previous non-bolting tome so she gets weighed down
I rolled back the EXP gain to vanilla FE7
I tweaked class stats to make enemy stats a bit less bullshit
I changed some player units' inventories to make them more valuable, such as:
a. Priscilla starts with an Angelic Robe in her inventory
b. Ninian starts with a Heaven Seal in her inventory on New Resolve
c. Legault starts with a Fell Contract in his inventory
I put an Ocean Seal in a brand new chest on Kinship's Bond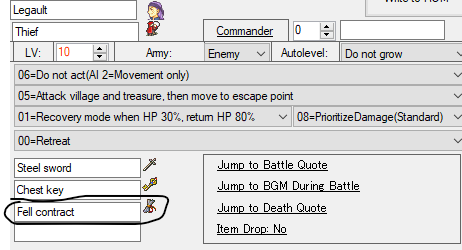 UPDATE! As of 3/23/2020:
V1.4 is out! It features:
Good music
That's basically it
UPDATE! As of 3/25/2020:
V1.5 is out! It features:
Special animations for Sonia, Linus, and Limstella (Thanks to RobertFPY, DerTheVaporeon, Greentea, and Nuramon)
Fixed palettes for all bosses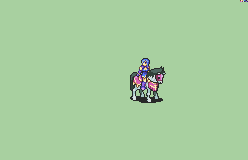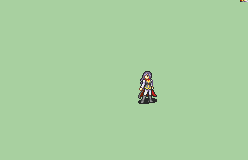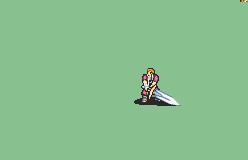 UPDATE! As of 3/26/2020.
V 1.6 is out! It features:
A buffed Marcus
a +2 strength
b.+1 skill
Eliwood buffs:
a. +2 base level
b. +3 HP
c. +2 strength
d. +2 skill
e. +3 speed
Less enemies on Victory or Death
After 17 years of waiting, we finally have a Wallace palette (Thank you Epicer)
UPDATE! As of later in the day on 3/26/2020
V 1.7 is out! It features:
NO UNPROMOTED REINFORCEMENTS ON COG OF DESTINY
More deployment slots in HHM (Huge thanks again to Epicer for pointing out the obvious
Some more QoL changes (by which I mean I know I did something else but I forgot)
UPDATE! As of 3/27/2020
V 1.8 is out! It features:
Fixed generic palettes
A bunch of other enemy palette shenanigans
Moved Legault's Fell Contract to Darin
Beefed up a bunch of shops/secret shops (Make sure to check out the Sands of Time secret shop!)

UPDATE! As of 3/27/2020
V 1.9 is out! It features:
Nerfed Guy
Buffed Canas, Dart, and Fiora
Changed location of the Sands of Time Secret Shop
Lowen is able to promote now
9 less enemies on Battle Before Dawn
Made the first Dread Isle chapter less bullshit than previously by not having a silver lance falcoknight on a fog of war chapter
UPDATE! As of 3/28/2020:
V 1.10 is out! it features:
A bunch of map sprite bug fixes
More random ass bug fixes
Diversified music
UPDATE! As of 3/29/2020:
V 1.11 is out! it features:
Nino can't get attacked on turn 1 anymore
More bug fixes
Jesus christ so many bug fixes
UPDATE! As of 4/3/2020:
V 1.12 is out! it features:
Just an absurd number of bugfixes
Some more music tweaks
A couple palette fixes
More balancing changes
SCREENSHOTS:



Update: I'm announcing that I've finally decided to stop actively seeking out changes in this hack. If I see any more glitches or bugs that anyone in the community brings up to me, then I will address them, but otherwise, I don't plan on doing any more radical changes to the hack. Thank you all for your support, I'm going to get started on another sick idea.