The voices of the people were heard, the game was made.
This hack has all you love about collecting your favorite anime character .pngs: collecting your favorite anime character .pngs.
Download it here: https://www.dropbox.com/s/gcdue1qgpg4y924/Gacha.ups?dl=0
The game is pretty simple, after starting a save you can open the menu by pressing Start: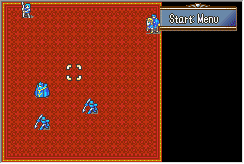 Summon gets you a (hopefully) new unit and costs 20 eggs, Premium Summon is the same but costs 20 ducks instead. Repeat units get you nothing. Getting a repeat unit used to give back some of the currency but that was deemed "too nice".
You can get more Ducks by purchasing them under the Store option. You start with 100 Ducks.
You can get more Eggs by WATCHING ADs, you can watch an ad every minute, which gets you 5 eggs, up to 3 ads can be watched in a row, waiting for an hour will not give you the ability to watch 60 ads, it will only allow you to watch 3, that's the max you can save up so be sure to spend your ads.
Ads last for 12 seconds.
Don't reset the game in the middle of an ad or summon. I mean, you can, it's your loss though.
If you have difficulty understanding any of it please leave a comment.
And of course you can check out the original topic or the credits for the units if you want, but of course this will spoil the units for you, so don't do that if you want it to be a surprise!