A long time ago, a man named Mig64 released Fire Emblem: Different Dimensions Ostian Princess, an infamously bad hack featuring broken difficulty, messy pallettes, and memetically awful dialogue. Reborn Dimensions seeks to fix these problems with the original hack, telling a new story based vaguely off of the old one that uses many of the same characters. FERDOP uses humor and concepts from the original DDOP, as well as new ones from my imagination and the Fire Emblem community. And loads of portraits, maps, and splices made by yours truly.
Fire Emblem: Reborn Dimensions, Olethian Princess is complete! The entire campaign, consisting of thirteen chapters - a Prologue, ten numbered chapters, and a two-part endgame - is available.
Screenshots: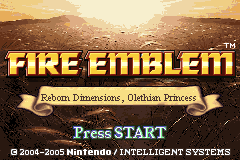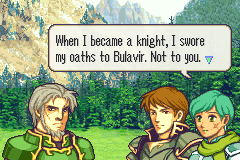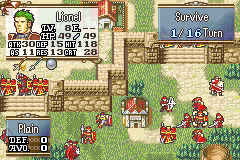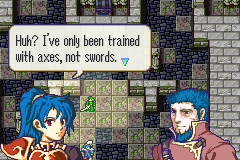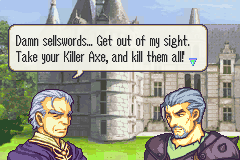 Have fun! I hope I'm making an experience that can turn the maligned original hack into something fun, new, and unique.