This is the 1.0 release of Snow & Fire, a tactical RPG made using the Lex Talionis engine.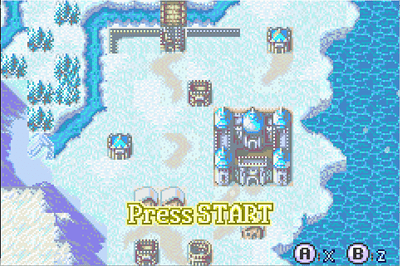 This game is, at its core, an experiment on long-form map design. It is completed with four massive chapters, for a total of 8-10 hours playtime. Includes battle saves, mandatory full deployment, daggers, a skill points system to add reliability to activation skills, fifteen characters, numerous fully-written talk conversations replacing supports, and a unique set of choices that influence later chapters.
Hard mode is recommended for veteran players. A story and normal mode are included for less experienced players who still want to try the game.
Link to the google drive is here: Bitly Link
The drive contains a zip file and a manual. Download the zip file, extract it, and open the .exe file inside to play. The manual is best used as a ctrl-f search guide, as it's probably too long to read in its entirety.
This took approximately nine months of work to make (probably slightly longer? I sorta lost track). A full list of credits can be found in credits.txt or through the credits screen accessible from the main menu.
The hack is completed, but feedback is appreciated. I can't see myself adding new areas or chapters, but new conversations, rebalancing, or even new characters are absolutely fair game.
Screenshots
Gameplay

I've avoided mentioning FE4, because that game's gameplay is certainly contentious. To be clear, I tried to evolve the game's design beyond many of FE4's weaknesses. For example, arena grinding is gone, as the few arenas that do exist are strictly limited in uses. I've tried to limit the number of dead turns that exist (where you're doing nothing but moving units). I haven't been able to entirely eliminate them, but I have a healthy amount of talk conversations to fill the space. Chapter sections are also no longer just "seize the castle," and each chapter has a number of varied sub-objectives.

Most importantly, the option to save is given upon each completion of a sub-objective, rather than the start of each turn. Loss carries consequences, but is never overly punishing.

Finally, I tried to redesign how tactical RPGs treat bosses. While the first few you meet will continue the tradition of standing still on a defensive tile, more complex bosses with their own unique AIs and strategies will be slowly introduced. My goal was to make boss battles worthy of their title.
Plot and Characters

As mentioned before, there are fifteen playable characters spread throughout the game. Each has numerous talk conversations spread throughout the chapters that develop their goals, fears, and convictions. The game's status as fully written includes these conversations.

The game itself is not a branching narrative, but areas and encounters change based on choices (both implicit and explicit) made in prior chapters.

The story follows Clint, a mercenary from a small village, and Alison, a trader looking to sell her wares at a nearby city. The frozen island they live on has fallen prey to instability and rebellion, and they are quickly forced to choose a side in the conflict.

This was not the focus of this hack. It is, primarily, a gameplay experiment. I'm generally happy with the writing, but please understand that it isn't the focus.
Known Bugs

Sometimes the cursor will scroll endlessly in one direction when player phase begins. Press the direction it is currently scrolling to stop this.
EDIT: Changelogs for newer versions are below.
1.1 Changelog

Added impassable terrain in Ch1 and Ch2 to reduce cheese potential
Fixed an issue with Lahn's portrait
Added more paths in the Ch1 forests
Updated the Dash description to be more clear
Attempted to fix a crash reported. I was unable to replicate it however, so this may return in the future
1.1.1 Changelog

Removed fast pathfinding in order to fix issues that arose with water movement
1.1.2 Changelog

Fixed a performance issue that cropped up in 1.1.1
Eithan has been buffed. Sadly those buffs might not entirely show up for saves in progress, but his growths should be increased at the very least
Rio has been buffed to be more challenging, especially in Ch2
An additional save point has been added to Piru, namely right before the battle starts
Attempted to fix a crash that could result from promoting a unit after a battle
Improved Percy's movement