i dont have sumission but just made frames with this
Heres a Lachesis done in one evening


Eya, here is my aportation for Lachesis :3

I tried to combine her original portrait with her FEH counterpart.
hey all! Made 2 portraits for Lachesis, one based on her fe4 sprite and another based on Eldigan's portrait and Alva, Eve and Eva's outfit!

Might end up submitting something else if I make it in time but that's all for now!
(edit)



Managed to make kill sword Rutger in time :DDD
I spot some beautiful pieces of artwork! Reminder the contest ends in 3 Days!
Hello, I've just got a Lachesis sprite for now


Hoping to finish off some other stuff in time
Sprite compilation:

I noticed that there are 10 Lachesis submissions and 9 Rutger ones, yet only 2 Larceis. I decided to fix that by adding 5 more Larceis.

M̴̡̈́Ȯ̶̹T̴̹̏H̵̻̍E̷̜̎R̷̅ͅ.̶̱̿.̴̜̈́.̵̣̂ ̸̥̒A̸̳͝R̵̨̄Ỷ̴̟A̷̲͘.̵͎́.̴̛̬.̶̬̀ ̸̜̀Ì̵ͅ ̷̳̓Ḓ̵́O̵̹͐ ̷̣̽N̵̠̆O̴̢̓Ṯ̸͊ ̴̖̅F̶̤̂E̶̤̊E̸̻͝L̴̹̾ ̵̛̙Ś̸̩O̷̱͗ ̷͖̎G̵͓̈O̴̭̕O̷͔̊D̶̡̆.̸̤͌.̶̲͛.̷͎̊
I can add another Larcei to that amount


The total has now been brought to 8
Edit: Added frames
Make that 9


well, it's kinda hard for Rutger to compete with all these variants of female characters.
unless…what if he was a woman too?

OH SHI-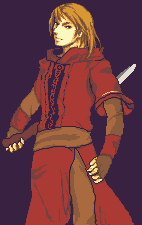 Lets see!
Round 1: 44 entries submitted by 21 contestants.
Round 2: 21 entries submitted by 13 contestants.
Round 3: 34 entries submitted by 14 contestants.
Round 4: 49 entries submitted by 15 contestants. The biggest round yet!
Round 5: 39 entries submitted by 13 contestants.
Round 6: 20 entries submitted by 9 contestants.
Round 7: 12 entries submitted by 7 contestants.
Round 8: 24 entries submitted by 10 contestants.
Round 9: 26 Entries submitted by 19 Contestants
This CCC has proven to be one of the best!
Lets see what you think!
Who's your favorite Swordie?
You can vote for 1-3 entries!
For some reason, FEU now arbitrarily resizes the images when in polls, very weird. I checked my old polls and they did not have weird and wonky resized images last year. @CT075 did you change how polls display images or anything like that?
I haven't touched it, but it wouldn't surprise me if there was some stupid discourse update that does it.
I got 1 vote for my 0 effort mug
Wow.
Edit: actually 6.
It's really weird. I explicitly chose to use FEU polls at one point because it didn't resize the images and make them look stretched or tiny, but now it's awful.
Okay, everyone! We've reached the end of the poll, and the results are in! With 51 people having put their answers in, and with 26 votes, @RedBean wins the fight of the Character Compounding Contest once again! However everyone did a fantastic job on their own, and I can't wait to see their future
Redbean has chosen two of the next three characters for Round 10: They will be…
Athena from FE11.
Marisha from FE3.
Say? A Healer and a Myrmidon? I know a guy who met two characters similar to that one!
That's right! Erik from FE7/6. joins as well!
…
Anyway, here are the full and final results after 51 people voted with 130 votes in total.
Redbean, with 26 points.

Cathreen with 13 points.

Frog with 10 points.

Garytop with 8 points.


rainlash with 8 points.


JeyTheCount with 7 points.

JiroPaiPai with also 7 points.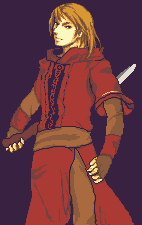 Wasdye with 7 points.

Fenreir with 7 points.

Mayoness with 7 points.

CanDy with 6 points.


CavalryUnits with 5 Points


Kanna with 4 Points

TAS20XX With 3 Points

Frodo1990 with 1 point


Markex133 with 1 point


This contest turned out to be great! Im looking foward to how the contest evolves in the future! See you in 2 weeks!