Map HP Bar mod
and Cloudy weather (0x7)
cause this graphical bug.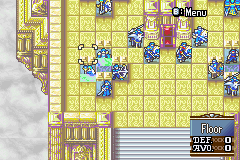 Instead of the HP Bars
the clouds from the background will pop.
Also every time you open>close the mini map
this happens to the clouds:


HOWEVER, the above pic lasts only for a few frames
and as soon as the mini map closes completely (happens during the map closing animation)
the clouds revert back to normal.
This happens only for this specific weather set up.