Hey there!
A few days ago I decided to do some research on a bunch of FE12 file formats since it's my favorite Fire Emblem game. Some years ago I did the german translation for New Mystery of the Emblem so I was already experienced with most things. However back then I never actively tried to document things for others, neither did I edit the rom for other purposes than translating stuff. However, it turned out that it was fairly simple to make some progress so far, although there seem to be almost no FE12 hacks out there.
Whenever I have some free time and can simplify processes that seem complex for others I like to create tools that can be helpful. I am also interested in gaining a better understanding of proprietary graphic formats. So far I gained some experience with 3D textures and common 3D formats but now 2D graphics and animations catched my attention.
In this thread I am going to post some updates from time to time related to Fire Emblem 12 tools that I am working on. Sometimes I am also going to release new applications here.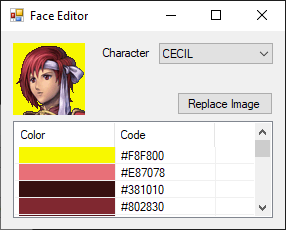 This is a simple face editor for FE12. Getting palette information from a binary format and interpreting it correctly as well as applying this information to a binary image format was an interesting task. Image editing for FE11/FE12 isn't that hard normally if you know what you are doing but that's the point: Getting there is a pretty time consuming process by itself. So this tool might come in handy I think.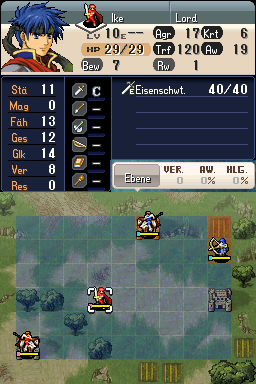 Oh look - Now Ike is here for some fun as well. If you know FE12 a little bit better you'll also see that some things on this map seem to be off. Which brings me to another tool: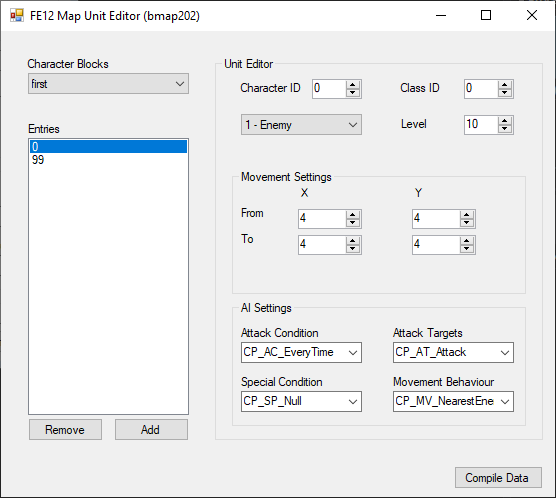 This is a editor for units on a map. It's options are still limited but I managed to understand unit placement in FE12 pretty well. This editor still needs to be connected with more information from other parts of the FE12 Rom though so that users can understand it better but once we are there everyone should be able to edit the unit placement for maps.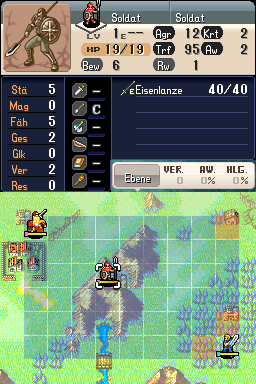 Here I ported parts of a GBA map to FE12. The way maps work in FE12 makes it pretty much possible to insert almost anything as a map if you want to. The only limitation is 256 colors. I also examined the format for map sprites and I should be able to port new map animations to FE12 pretty soon I think. If we should manage to edit battle animations at one point and simplify the process then FE12 hacking should be able to catch a lot more attention.
Over the years I liked to do research on the code of newer games. In early 2019 for example I worked on an editor for Fire Emblem Fates and I also made a bunch of translation tools for other 3DS games in the past. (I've also created many FE related tools that that will soon be open source) One of the things I discovered was how 3D has an impact on our ability to create original hacks. Even within the indie game scene 3D seems to often separate the wheat from the chaff.
When it comes to hacking the task of creating new 3D content gets even more difficult. If you take a look at popular 3D games like Mario 64 for example then most of you can count good hacks with new stuff in it easily with one hand even though the game is over 20 years old. That's why I think most 3D games don't have a lot of potential besides maybe some Randomizer action unless people are willing to invest a tremendously higher interval compared to most 2D games.
Thankfully, FE12 is mostly 2D and could potentially be expanded to 512 MB. Therefore it's in my opinion one of the Fire Emblem games with the best potential for good fangames once everything gets more accessible. This potential shouldn't go to waste, but that's just my two cent.
Anyway I'll keep you updated. The tools mentioned above are still in development but download links will follow in the future.