Edit much later: For usage permission, see this post.
I can't put this in the animation directory because making it work smoothly in-game is way too much work right now, but if anyone liked buff Moulder…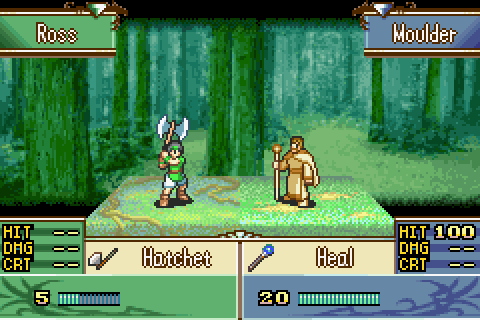 …I made him use his muscles for Good.
Edit: Download it here! But note that it was specifically made for Moulder's palette, because the cloth colour also work as skin shading. If you use another palette, you'll run into Issues™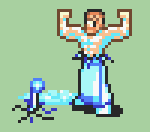 Since I'm posting here already, might as well drop something of a more serious project here as well.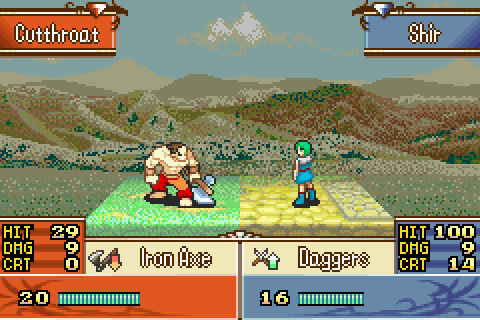 Concrit appreciated on this one. (Well, I'll accept it for Moulder too if you really want to, but…)

I'll throw in this in as well since it's vaguely related (ref). Left is more faithful hair, middle more FE-esque hair. Feel free to crit this one too.
Anyway, that's some of the stuff I've been up to recently. It's not all Dorcas. …only mostly.