Disliked Resonance? Fear no more, The Resonance Hotfix is here for you!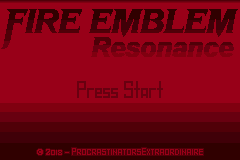 Featuring a complete balance overhaul, visual updates, quality of life, new units, and the removal of many poorly designed chapters, and best of all, no Ice Dragon ambush spawns!
Edgar Route: Complete!
Morps Route: 2 chapters done.
Credits: Coming Soon! (I'll have them up tomorrow.)
Download the patch here! Patch over a vanilla FE8 ROM.
If you're having problems with Halberdier stats, redownload this patch.
Last updated: Februrary 27, 2020
Make sure to join the FE Realm Discord to report any bugs or if you're interested in helping further…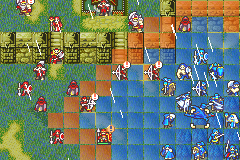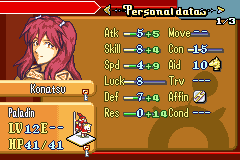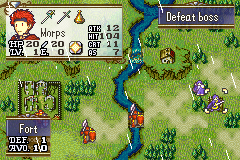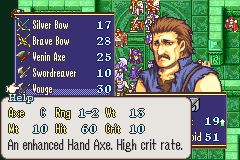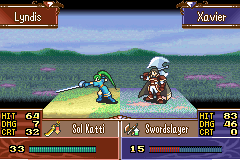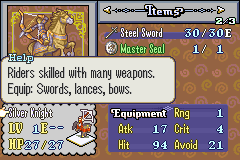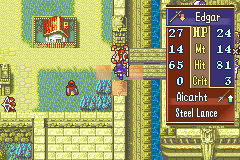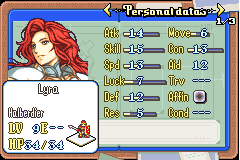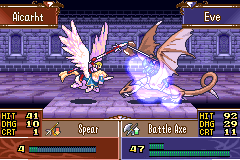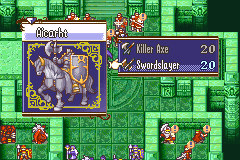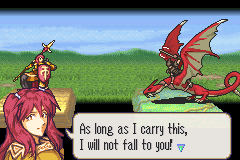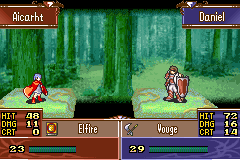 Notable features added to Resonance: The Hotfix:
No weather penalties, those are pretty cringe
Brand new animations as well as features like the modular minimug box
Reduced terrain bonuses, because those are annoying
Drastically toned down enemy and boss stats, because getting Pierce critted by Valerie wasn't fun
New units! Mira, Xavier, and Eve will join you!
Many existing units have been changed or replaced, like Denning for Solomon, or Saturation for Lyra.
Hopefully a finished Morps route? Only time can tell,
Work in progress rewrite.
Thieves get to steal unequipped weapons! Do you want every boss weapon in the game? Collect them all!
We hope you'll enjoy! Don't forget to report any bugs to the Discord, so I can fix them.
Oh, also don't forget about my main project, Skliros Saga. It's pretty good… I think.