(This LP was already in progress when it dawned on me I could post it here too and get more traction. Hope that's not breaking a rule or something XD)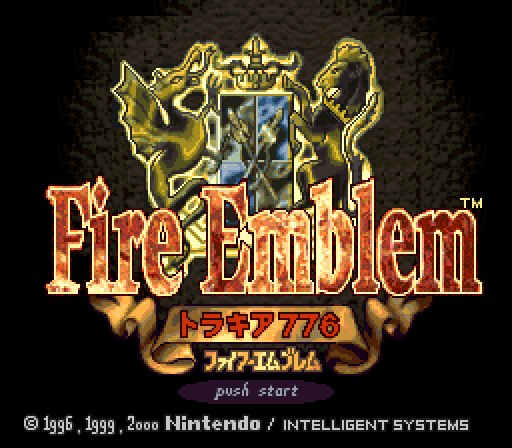 What?
This is Super Thracia. It's a difficulty/crossover/kaizo hack of FE5.
What.
That's right. Someone took the hardest, most agonizing, designed-by-crazy-people Fire Emblem game there is, and made it even harder. New maps, characters, weapons, and fun little surprises await you.
If you are not familiar with Thracia 776 and its unique mechanics, this LP by Cake Attack is a recommended starting point. Thracia has a lot of mechanics unique to it already. Besides even more sadistic level design, a few core mechanics were altered:
The level cap is now 40, but you don't reset your level when you promote, so it's like FE4.
Most units promote at level 20 with a Knight Crest. You can also find Master Seals, which promote certain units to a third tier class at level 30.
All stats cap at 40, except for HP which still caps at 80, and Build which caps at 25.
The weapon triangle gives you 30 accuracy and evasion now instead of 5, which means weapon matchups are far more significant.
Because of this, many classes that lose access to their primary weapon type when they dismount no longer do.
Speaking of which, promoted mounted units can move indoors on their mounts just fine, but they lose 2 Movement indoors.
You always do a minimum of 1 damage, like in FE4.
Some skills have been altered.
Now you'll have to bear with me on one issue: I have never beaten this. My reason for LPing it is that I have never seen a western player beat this. (Some have, I'm sure) I am pretty much following along with a Japanese walkthrough, but if the game proves to be too much, I'll go as far as I can, but I can't promise a completed run. Thank you for your understanding.
Now since this is a Japanese hack it's impossible for me to read or transcribe any dialogue, so I am left with no choice but to write my own. Let's begin.
Chapter 1: Revenge of the Armor
https://lpix.org/sslptest/index.php?id=154221
Chapter 2 and 2x: They Do What They Want 'Cause a Pirate Is Free
https://lpix.org/sslptest/index.php?id=154248
Chapter 3: Dagda Smash!
https://lpix.org/sslptest/index.php?id=154310
Chapter 4, 4x, 5: Beauty Is A Mad Mistress
https://lpix.org/sslptest/index.php?id=154376