I'm trying to import some music from FE7 into FE8, but I don't get the results that I want.
I tried using FEBuilder to get the .s file and insert it with Sappy2EA, but the game crashes when trying to load the song.
Apparently the song is empty when checking it on FEBuilder: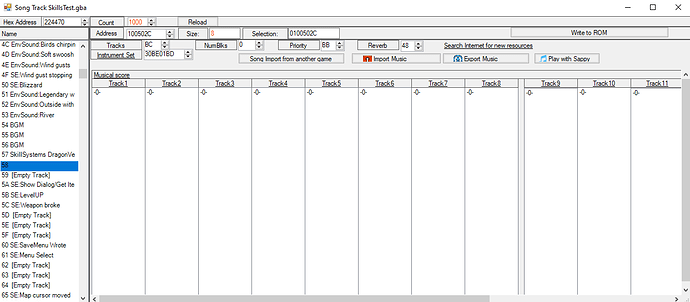 This is what I do:
Get the .s file with FEBuilder
Run Sappy2EA
Write this on the buildfile
SongTable(0x58,AnUnexpectedCallerPtr,MapMusicGroup)
AnUnexpectedCallerPtr:
#include "AnUnexpectedCaller.event"
What am I doing wrong?
Also, how do I import sound effects?
I tried to import the Aircalibur SFX from FE6, but I ended up with ear-raping noise.