Previously exclusive to a Serenes Forest thread,
Genealogy of the Holy Perambulation makes it debut on FEU!
This rebalance hack of FE4 features:
Altered base stats and growths for most classes.
Weapon tweaks, intended to make the game less centralized around lighter weapons.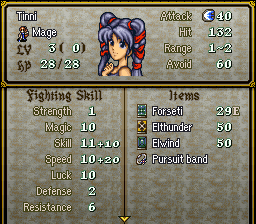 Innumeral buffs, given to the most under performing members of the cast.
But most importantly…

(upload://bDbYEBakCflUbSmdYrshsViODer.png)
PERAMBULATION!!
This hack is built off of the JP original, and is compatible with any translation patch.
Make sure your rom doesn't have a header when you apply the patch. If you have any further questions, reply here.