Fire Emblem 0: Legacy of the Holy War
---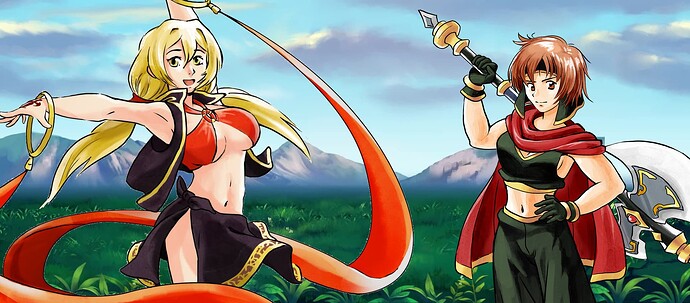 "I wish to become a kindhearted duchess - one whom the Crusaders smile upon from the heavens."
---
1000 years ago, the Lopt Church was defeated once and for all by Lord Seliph and his liberation army, freeing mankind from the darkness that had enslaved them once and for all. The people prospered and flourished as peace and tranquility would be felt across Jugdral for centuries.
It is now Grann Year 1780. A deadly plague that ravaged Grannvale 15 years ago and the waning power of the holy Crusaders' weapons have led to strained tensions across Jugdral, leading to the flames of war being ignited once again between Grannvale and Miletos. With most of Grannvale mobilized for war, this leaves Princess Desdemona, the scion of Dozel, available for an envoy from Belhalla requesting aid for foreign affairs. Mona's embarks on a grand adventure in Jugdral, leading to her journeying across the continent, befriending numerous comrades, uncovering a grand conspiracy in Grannvale, and clashing with a new threat from the shadows threatening to bring ruin to the world…
---
Screenshots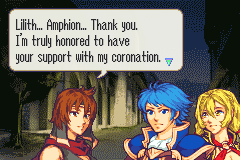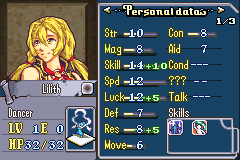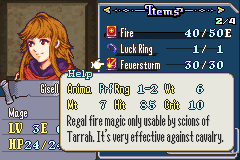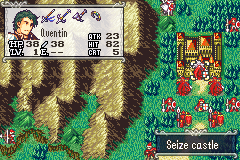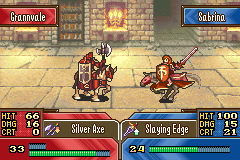 What is this?
This is a hack of FE8 set in Jugdral 1000 years after the story of FE4. It's a continuation of the previously cancelled "Unnamed Jugdral Project", set in a new rom with many story and character changes and overhauls for a polished experience.
Features
A full story three lords - Mona, Amphion, and Lilith
25 chapters, plus six gaiden chapters and a short interim story
40+ recruitable characters along with many new classes
Skill system, strength / magic split, and numerous quality of life changes
Accessory items that grant stat boosts or other skills
Talk conversations by chapter with stat boosts
Holy blood and legendary weapons
An updated custom soundfont for music
Future Plans
A playtesting private beta test will be available in the future.
The first public release will have 9 mainline chapters and two gaiden chapters fully playable
Credits will be available very soon.
Other Links