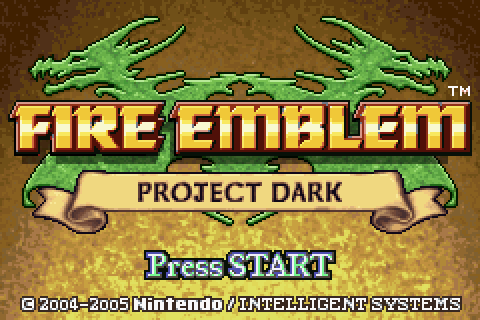 What would happen if you took every change that hacks/rebalances
make and did the opposite?
Buffed 1-2 range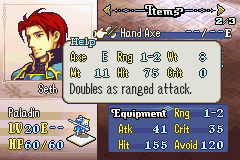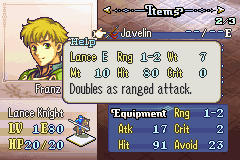 Enemies with worse offense and greater bulk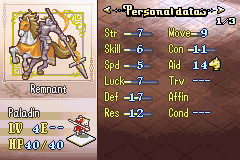 Not hordes of them though, this isn't FE9 maniac mode
Mount domination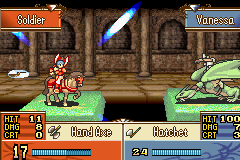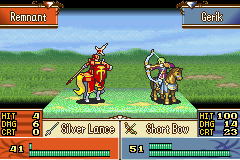 The strong get stronger and the weak get weaker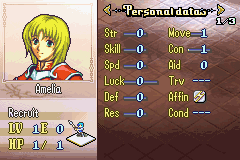 Rapier and Reginleif no longer prf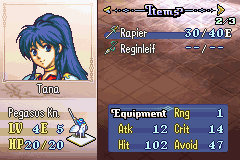 Extra features:
Preps armory has statboosters
Revamped armory, vendor, secret shop, chest and village contents
Secret shop with boots & warp in chapter 17 (Syrene NPC map)
IMPORTANT:
DEFEAT BOSS HAS BEEN REPLACED WITH ROUT (except Hamill Canyon)

Attack speed calculation uses str instead of con, like the Tellius games
Example: Boyd has 7 strength and 6 speed, and iron axe weighs 10, so Boyd is weighed down by 10 - 7 = 3, meaning he has 6 - 3 = 3 attack speed.
You can't gain speed by using a weapon with less weight than your strength.

2x effective damage instead of 3x

Weapon triangle is +/-5 hit and +/-0 damage

Play on Difficult mode
Download:
(current) https://drive.google.com/file/d/15yJVu9GeOjnNakXoZCyK9VJzwWeZ1XU8/view?usp=sharing
(old) https://drive.google.com/file/d/1sZ9XKl-6WVnv6D1uvSOO8YnLETyAAeLE/view?usp=sharing
Patch to a USA/Australia ROM.
Instructions: How to Patch a Rom v5
Credits: https://drive.google.com/file/d/1_BJ30epaQnkMEP86ZevHI-o-HxAZHEEW/view?usp=sharing
Thanks and have fun.