Change the background of the save screen.
I wanted to make it look like a mystery novel.

Change of background of chapter title.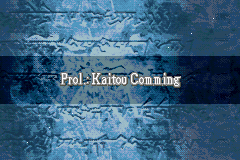 Changes to the status screen

Show the growth rate when the start or select button is pressed on the status screen.
One difference from SkillSystems is that we clearly state that this number is in %.
It would be confusing if you open this screen by mistake.
Alternatively, the total value is also displayed.
If you are using the Book of Métis, which increases the growth rate, you will see the following

Change the chapter title in ch7x.
カルチノの乙女 → 怪盗の矜持
Carcino's Maiden → My Pride (kaitou's Pride / thief's Pride)

I am very sorry, but I had to delete one vocal song because the English translation increased the space by about 120kb and the space was not enough.
Now I have about 330kb available, so I will be able to add a little more various data.