So, I'm back with more, and this time, the new hack in question may be a surprise to many.
Justice & Pride is getting a full sequel!
Why a sequel?
The world of Justice & Pride is one I made up all on my own. I'd rather expand on that one world than make a bunch of one-off worlds that never get used again after one hack. In other words, it's kinda like Kaga and Archanea, where every one of Kaga's works was either set in Archanea or related to it (excluding TRS after it stopped being Emblem Saga)
What's Book 2 about?
Gotta spoiler tag this one
Plot (Book 1 Spoilers)

In the year 500 on the Irona calendar, Princess Aderyn of Abrein stopped Emperor Perseus and the fallen-from-grace Hero of Light, Caelia. After this victory, she was crowned Empress of Irona, and peace reigned. But that newfound peace was not to last. In the year 503, turmoil begins to threaten Irona once more. Impostor soldiers have been assaulting towns in the duchy of Cirencester, much to the displeasure of Lady Clair of House Mantua, who is one of Cirencester's most powerful figures behind sitting duchess Theodora. In the duchy of Norbury, a man named Carter, a self-proclaimed successor to the Bandit King, Mitch, is working with a mysterious group to wreak havoc in Norbury. Princess Ella manages to persuade her brother, Duke Lucas, to take a band of soldiers to deal with Carter's men. Later on, Aderyn sets off on a journey of her own, accompanied by a group of her own soldiers. These two parties will fight in a conflict that will once more grip the entirety of Irona.
Who will return from Book 1?
I plan on having most of Book 1's cast return, but to avoid roster bloat, not all of them will be playable. Some will be NPCs, some will sit the war out, others may side against you in the long run. Any returning character who was under 20 years of age in Book 1 will receive an updated design. Don't worry, Luigi is planned to return. Why would I ever cut that beautiful man?
What's gonna be new about the gameplay?
This is where the fun part is, since Book 2 is much-more Kaga-esque in its design.
This means:
All units can capture
All thieves have Steal+ by default
Leadership stars
Skillsets are unit-based with the exception of some class skills
Canto+
Single-branch promotions
Escape chapters
Meister-class weaponry
Anima triangle
Mono-weapon cavalry (and armors with different weapons)
Master knights, even with a playable prince that promotes to one
Hit %s from 1 to 99 combined with 1 RN
Status staves with 200 hit to ensure they hit, old school style
Other features include
A new soundtrack to differentiate the experience from Book 1
More gender diversity in classes
Narrow font to fit big boy words in places because Scraiza is epic
No more mage fliers to curbstomp the game.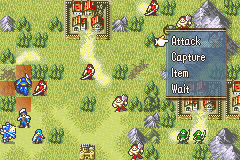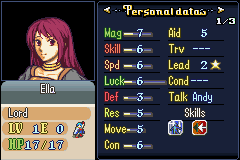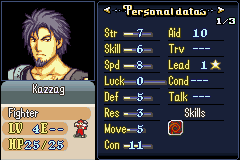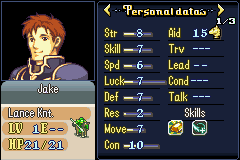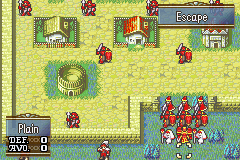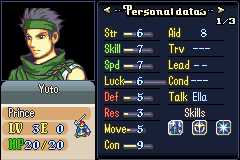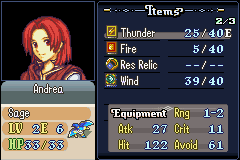 Do I have to wait for you to finish the hack for a release like Book 1?
Guess what? You don't!
This first demo has parts 1 & 2 complete, or 15 chapters of gameplay.