Fire Emblem Tales of the Golden Knight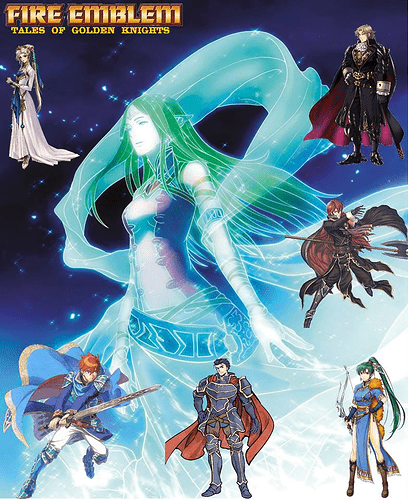 From Vietnam,
A story was written by Zerorock1312, Yami no Zero and friends,
Made by RobertFPY, with a little help of FEU,
Funny hackers of Golden Knight proudly present,
Fire Emblem: Tales of the Golden Knight
Story
Many millenniums ago, before The Scouring began and ended, there was a mysterious foreknowledge who gave a prophecy about the future.
'Draca, willan beginnan hild æftersona,
Seofon hæle, sculan andswaru se ascian,
Fbip oþþe blæst, se Middaneard willan beon,
Se Behatan hast beon mundbyrdan, æt se Ende of Deorcnes,
And Draca Cynn, willan beon droren."
It's mean
"Dragons, once again, will start a war,
Seven Heroes, shall answer the call,
Peace or Chaos, the world will be,
A promise to be protected at the Border of Darkness,
And the fall of the Dragon kind"
Many years later, the world has forgotten the prophecy of seven. In the mind, the prophecy is only about the four heroes, and that is the time the chaos begins.
##Photo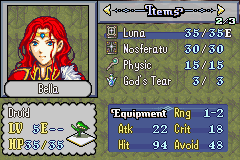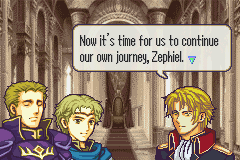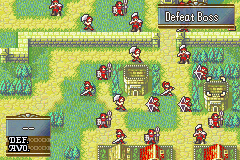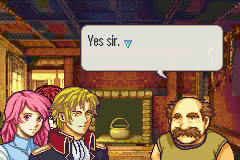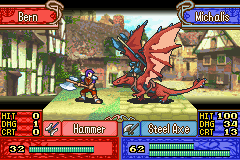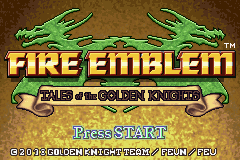 ##Credit
Thanks to:
@circleseverywhere for making Skill system
@7743 for FEBuilder
@LemonTart, @Nuramon , ニンフィアの騎士, @SaXor_the_Nobody, @Blade and many other for mugs and animations
@Sme for FE3 music
FireEmblemier for icon
Thank you testers for helping to test the game
Thank you, @Arch for FEE3
Thank Kirb and Mage Knight 404 for LP video
And special thank to @NICKT for maps and @Klokinator for compiling the Animations Repository
There would be many others that I don't know or remember to put on the credit since RobertFPY can't remember. If you found your stuff on this hack please inform me to get your name on the credit
Thank mom for lets me doing this project, I love you!
##Teaser

#
#Trailer
The better version of the prophecy made by YaminoZero
##Download
[Download]
##What to be expected this patch
Skill, HP Bar, Character Grown Rate (press Select button)
Camus with Gradivus animation

7 chapter of demo
Custom Maps
#What to be expected next patch
Full arc 1
##Know Issue
Game speed is stupidly slow in some chapter, fixed in next patch
P/S: Too many people that I need to thank, but I can only mention 10 per post. So I'm very sorry for anyone that I couldn't mention. I love you guy so much
P/S2: This post had just being hidden. But I don't know the reason. If you are the one who flagged this post, please let me know what wrong with my post and I'll fix it.