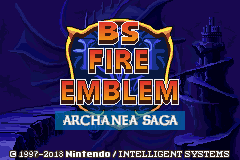 WIP Remake of BS Fire Emblem: Akenia Saga in FE8U. Much work has been done since the FEE3 trailer, and is now in a state I feel comfortable releasing a fairly buggy test build of it in.
-Fixed an accidental debug feature
-Added new infobox graphics
-Fixed ch2 boss' weapon ranks
-Minerva can now seize
-FIxed healing freeze
-Fixed effectiveness issues
-Fixed destroying villages by visiting
Full credits list on GitHub.
Screenshots




If you encounter any issues, please report them here.