I used to hate colin until i understood the
$power of money$
When you live in a world full of superhuman gears, unimaginably powerful magic-users, and beings born of another dimension, sometimes the most awesome thing you can be is a regular human holding their own against the sheer absurdity of the universe.
Here's Baiken from Guilty Gear!


This was my first attempt at a full-body portrait, and while it's rough around some edges I'm proud of how it turned out!
F2U/F2E.
It looks so smooth and clean. Excellent job.
Wow i do have interest in that
Please play The Great Ace Attorney Chronicles or else you will find yourself the victim of a Susato Toss.
Here's Susato Mikotoba!



F2U/F2E.
Have two F2U/F2E portraits!




You may recognize the second one from the Make More Blind People Portraits Thread.
And while I'm here, here are some more portraits I've made for The Project

Not F2U




She is going to knock some heads with that sword.
Glasses and not glasses looking good.
Purple hat is nice. What role is she? A noble of some sort?
She is indeed a noble! She will appear as a boss. At my current rate of progress on the project though, she likely won't be making an appearance in-game for some time.
i just checked your stuff, and i gotta be honest: that Baiken up there is 11/10. really well done
Wanted to supplement this explanation of the world map making process by providing a visual for each major step: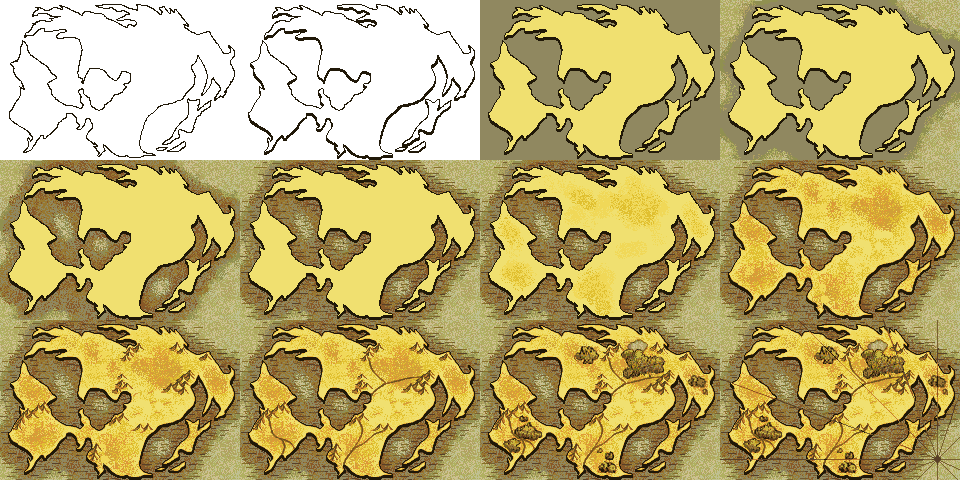 For making the random noise patterns on the land and water, the MS paint spray can brush is absolutely your best friend.
Bleh heh heh heh heh… The other WIP sprites died long ago. Now there is only Bleck!
Here's Count Bleck from Super Paper Mario!


F2U/F2E, version without background in OP
I'm still depressed about cipher ending all this time later, so I needed to do something to fill the card-shaped hole in my heart.
Here's Niamh from Fire Emblem Ø!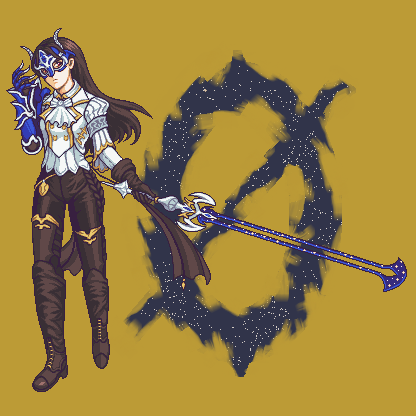 F2U/F2E, version without background in OP
Wait cipher had original characters!? WTF why!? Is there some cipher deep lore I need to read about now!?
(Cool art btw I really like the pose and the stars in the Ø make it stand out really well)
Here's a preview of a new battle animation I've been working on:

Gottem

Instead, have Rick Astley from… the real world? Singing the internet classic, Never Gonna Give You Up!

F2U/F2E, Version without background in OP.

Also comes in standard GBA portrait form:

this is peak spriting 2021, good job
A few of these original chars were even playable in Shadows of Valentia (including in western releases for some reason, despite them never releasing Cipher in the west; not that I'm complaining).
Also @ZessDynamite is there anything you don't do, mate? This is quite the impressive collection here.
Here's a couple of F2U/F2E Portraits I made for fun:




Go nuts!
Here's Vivian from Paper Mario: The Thousand Year Door!



F2U/F2E.