Hey everyone, I'm Zess. Sometimes I make a thing. Here is a thread containing some things I have made.
I work in the Lex Talionis engine so some of the F2U stuff may not be immediately GBA insertable, but feel free to edit anything you want to use to make it work.
(real talk this thread only exists because I made a Funky Kong mug and needed a place to put it lol)
Mugs
F2U/F2E

Customs:


I invite you to add a new funky mode to your project.

Mugs not in an insertable format:


Old Splices:

From my Project, Absolution (Not F2U/F2E)

There are others but this is just a sample of the stuff I'm most proud of:




Full Bodies (F2U/F2E)



Item Icons (All F2U/F2E)
My project has a cooking system, so I made a lot of food icons (many are pixel art conversions of items from Bug Fables and Mario RPGs):

Music
Music is my main passion so I make some tunes from time to time. I focus on orchestral stuff, I guess. Here's a sample:
That last track is from my project, Absolution, which has a full custom soundtrack. Here's a link to the playlist:
~~ Absolution Soundtrack ~~
Any future music I create may also appear on my Youtube channel.
Didn't know where to put this but I made so it should probably go here. This is the world map for my project: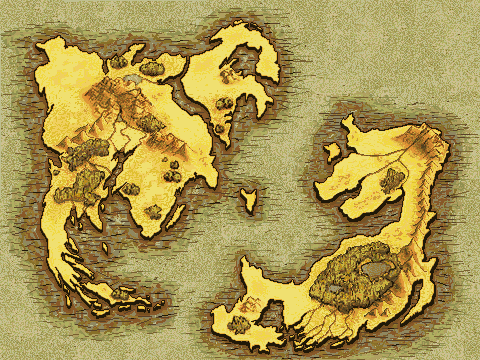 Well, that's it. Thanks for checking out my stuff!