#Latest Update Here: The Queen's Lament Demo 2.00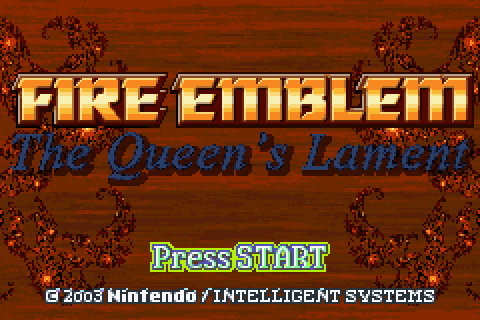 Link (demo 1.00): http://www.mediafire.com/download/k6qdsgqeppq7e01/The_Queen's_Lament.rar
Hey FEU! About 4 months ago, a bunch of FE fans from 4chan came up with an idea to make a shitty hack from a bunch of our stupid characters. After much polish was applied, we're ready to release a six chapter demo of an FE7 hack we call Fire Emblem: The Queen's Lament.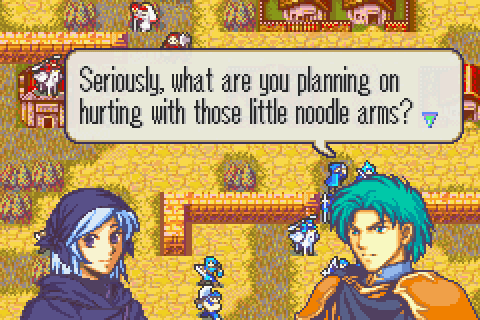 The demo tells the story of Prince Rokevin of Fheg and his good friend, Prince Augustus of Ascana, repelling a surprise attack from the neighboring kingdom of Nasith. The completed hack will tell of Rokevin's journey, with some brief interludes to Augustus', as they try to find the source of the war that swiftly covers the continent.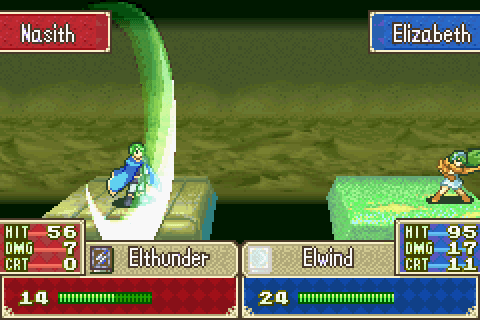 We've also taken opportunity to rebalance many things about traditional GBA FE gameplay. The project was originally inspired by the Tellius setting and we've taken several cues from it, like adding an anima magic triangle based of effective damage. Wind tomes do more damage against Thunder mages and sages, and Thunder tomes do more damage against Fire mages and sages. A lot of work has also been put into differentiating all types of magic. While Wind, Fire, and Thunder tomes have similar attributes to those in PoR/RD, Light and Dark magic have been given their own niches; all Light magic gives the user stat bonuses, while all Dark magic have special status effects, like poison and sleep.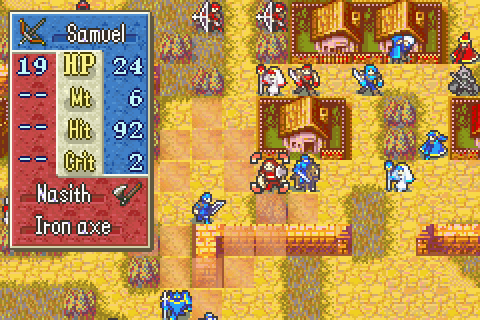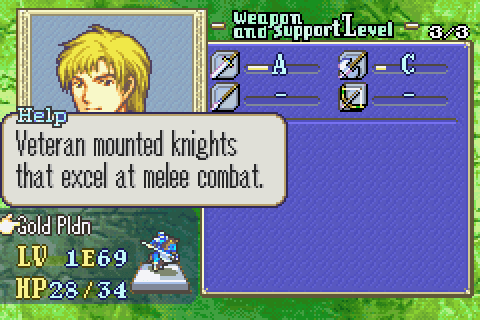 We've also made soldiers into a playable class (though there are no playable soldiers in the demo) that resemble high def myrmidons and promote into Halberdiers with the standard +15 crit bonus, along with Snipers. Speaking of Snipers, all bows now have improved range. Most bows are 2-3, but longbows are 2-5 and shortbows are 1-2 (We like to think this makes archers less useless, tell us what you think!). There are countless little changes as well: Most classes have had their bases buffed, Knights can now use axes, and Cavaliers have been split into Sword, Lance, Axe, and Bow Cavaliers that promote into Gold or Silver Paladins that use their RD weapons.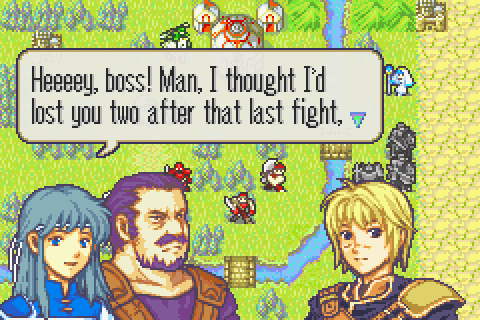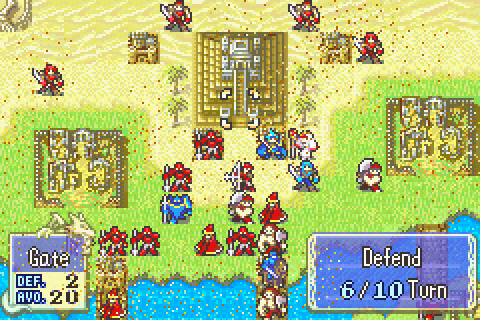 I'm CopyBotJ/Auriga, the lead hacker, and I join Lisandra_brave and LetsGoForIt as cool people here who have worked on this hack. If you have any questions or criticisms, please feel free to post them, we'd love to hear your feedback. We'll also eventually post some of the custom animations (and hopefully even custom spells) as time goes on. Thanks for reading and we hope you enjoy the demo!