My attempt at adding in some expansive replay for FE8 by messing around with ideas and see what sticks… And this was the result.
Game: It is FE8, but with a few things to twist it up a bit.
Whats new: An ARSENAL of weapons will be added to mix up the game by a good chunk.
I won't say what weapons there are yet so… secret i guess? Not really.
The idea of Tier 4 classes to increase enemy and play style variety.
Example: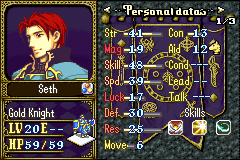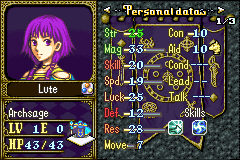 (OLD He is nerfed in final release)

Also the tower will have a boss challenge at the end of it for some rewards.
And the ruins is revamped COMPLETELY for one last challenge for the player.
And you will see Me from time to time…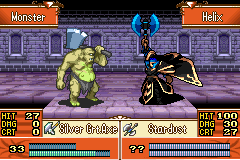 And lastly when the hack is ready I'll add five challenge flags that you can
activate to increase the difficulty of the hack. (for the REAL brave only!)
One as of right now is called (Nightmare mode).
Nightmare mode: FOG is on at all times and maps with FOG has stronger fog.
And a few extra enemies will spawn to give you a scare, so be careful. Heh heh…
There is a set of secret weapons called the Royal weapons that can only be found by certain units in specific chapters.
Hint: The weapons are found by characters placed in certain tiles. The character in question is either related to the chapter location or recruitment.
Join the new discord if you want.