Hey guys, it's been awhile since I've been on here, huh? I've been getting back into romhacking (using LT so technically it's not a hack, but whatever), and I've discovered I'm frankly really bad at map design. I've noticed several previous posts asking for help with specific maps, but I just thought I'd put out a thread for more general principles of map design. A couple of questions for you guys would be:
How densely should terrain be placed? (i.e. when do we use this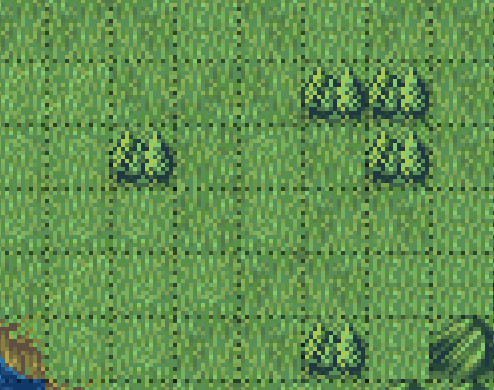 and when do we use this

)
Can good map design make fog of war enjoyable, and if so, how?
Can enemies substitute for terrain to fill up dead space?
When, if ever, is good design subject to making the map look good?
Feel free to add any other advice you have, and thanks for the help!