Fire Emblem Seven Keys is a ROM hack of FE8 which chronicles the events on the continent of Gyldeus of an approximate 50 year timespan, 3 centuries after dragons disappeared from the land.
Seven Keys takes inspiration from FE4 and FE5 in a few gameplay mechanics. It features 30 main story chapter, 5 gaiden chapters, as well as 78 playable characters (although not all characters are available at the same time).
Some key features are:
-Original Setting, story and cast
-Personal Skills for every character
-Set weapon levels for each character
-An in-game Library with backstory and lore
-A lineage stat which determines usage of Legendary and Special Weapons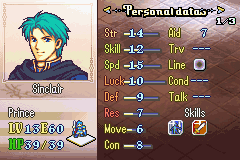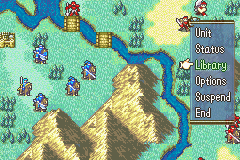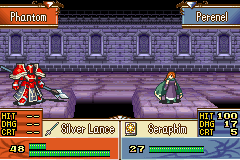 Seven Keys seeks to offer players a unique experience with good replayability. As such, some chapters, characters, items, and other events may change based on gameplay decisions that are not explained. Players are encouraged to take risks and experiment as they play through the game.
The game is Fully Playable and recieves somewhat regular updates.
Ver 1.5 is available for download at the following Link:
https://drive.google.com/file/d/1mb3-ySCWsWwicSBLQT7CQDhxUUHPxm4Y/view?usp=sharing
Let me know if there are any issues.