I couldn't really find something this simple anywhere, so I went ahead and made this myself.
It's the exact same game, but with a much upgraded soundtrack.
Features:
All the same songs you know and love, but "redone" with the allintruments patch.
Free to use of course, but I would appreciate some credit.
Basically what I did was take every single song in the game and converted them to their higher quality instrument counterparts. Most songs are unchanged instrument-wise, but I did have to change some songs from their original instruments because they just didn't sound quite right otherwise. For example, the GBA version of a church organ does not sound the same as a real church organ. This was most prevalent specifically in the song "Shadow of the Enemy". In this song specifically the most prominent change I did was change the church organ, which is the main tune of the song, into trumpets.
Other than just a couple of songs, all songs were kept to their original instruments as much as possible. You might be completely surprised at how some of the songs turned out. You may like it, you may not, at the very least, it makes the game "feel" completely different in my opinion, and I quite like how it turned out!
Sound room 100% unlocked from the start.
Some songs REALLY stand out more, most songs improve, and some songs are still meh,
like the healing song xD. All subjective of course.
Anyway, here is the patch, enjoy!
Also, here is a quick video of the main theme showcasing the patch if you want to listen before downloading.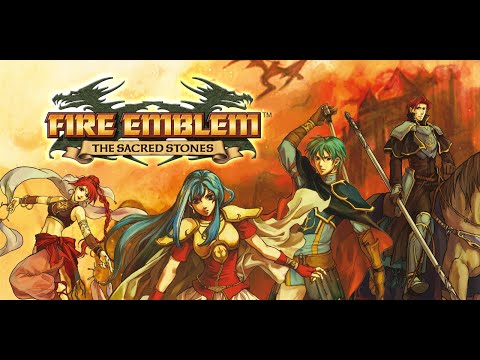 Update: Patch updates are no longer planned, I have fixed most of the things I had planned on fixing. All songs sound the way they should be. However, that doesn't mean I won't consider feedback for improvements. As long as it doesn't divert from the intended sound of the song and it reasonably will improve the quality of the song, I will make said changes. So if you have a request for a song improvement, make sure to leave a comment or send me a DM.
I don't have plans for remastering the soundtrack of FE7, but if it's requested enough, I will.