Hello, I am Arid and I've been a long time reader in this
forum. I would like to thank everybody for the useful
information that I used to create my ROM hack.
This is Fire Emblem - Sealed in Light a story based around
the popular SRPG series, using its mechanics, but having
a unique story of my own making.
This game takes place on the continent of Ceratamine in a
time of peace. 15 Years earlier one of many wars took place.
Nihil, Vandal and Marcene fought over their holy given territory
carved out by the first 3 royals. 2 Nobles will be caught in the
cycle of war when tensions arise anew. Join Silvester and Marx
on their journey to end the conflict that threaten those they love!
Features custom music, custom maps, custom portraits, skill system,
custom personal skills, weapon edits, new and edited classes!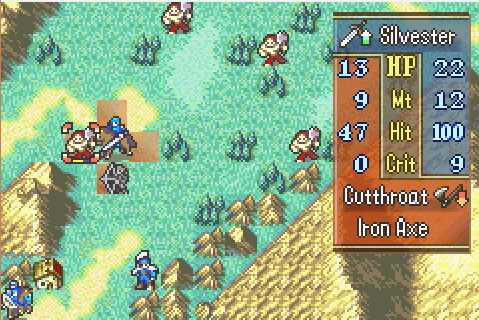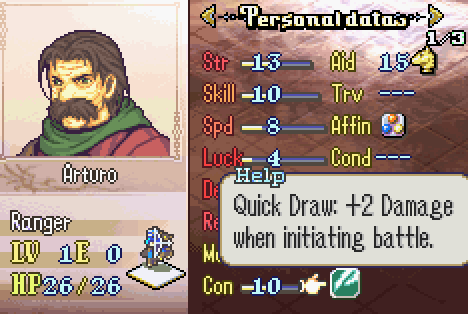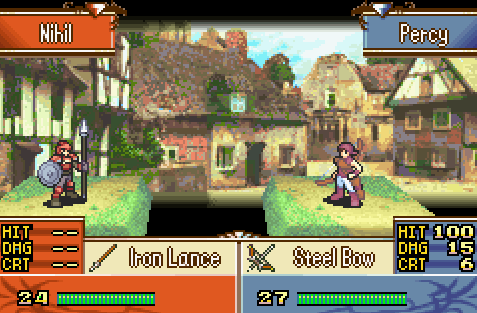 This is a FE8 hack.
Ends on chapter 12, more coming
BETA Version 2.0:

BETA Version 1.03:

Credits:
Skill System and buildFile method: Circles
FE10 Fighter: MageKnight404
Armour axe/sword: The Blind Archer
Soldier: Alusq
Halberdier: The Blind Archer
Hatless Mage: GabrielKnight
Dark Knight: Teraspark
Griffin Knight: BlueDruid
Axe Dragon Knight: eCut, Dancer_A
Axe Dragon Lord: The Blind Archer
Master Knight / Argonaut: Kenpuhu, Aruka, Nuramon
Hat Sniper: Nuramon, Swain, Temp
Archer, Archer (F): DerTheVaporeon
Pirate Recolor: Wan
Monk Repallet: Eldritch Abomination
Jacket Myrmidon: Pikmin1211, Jubby, fuzz94