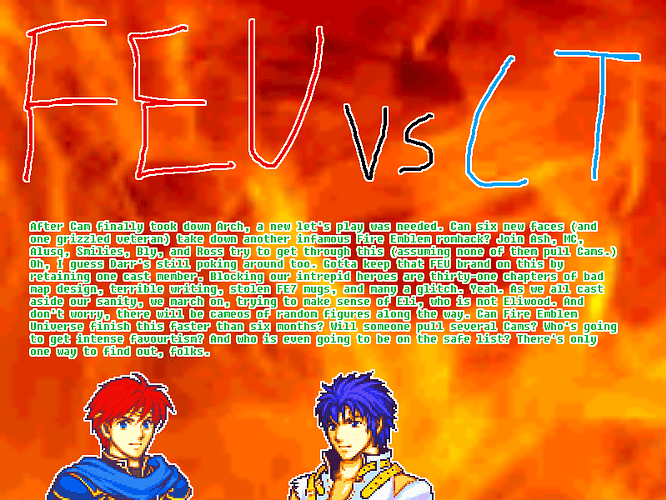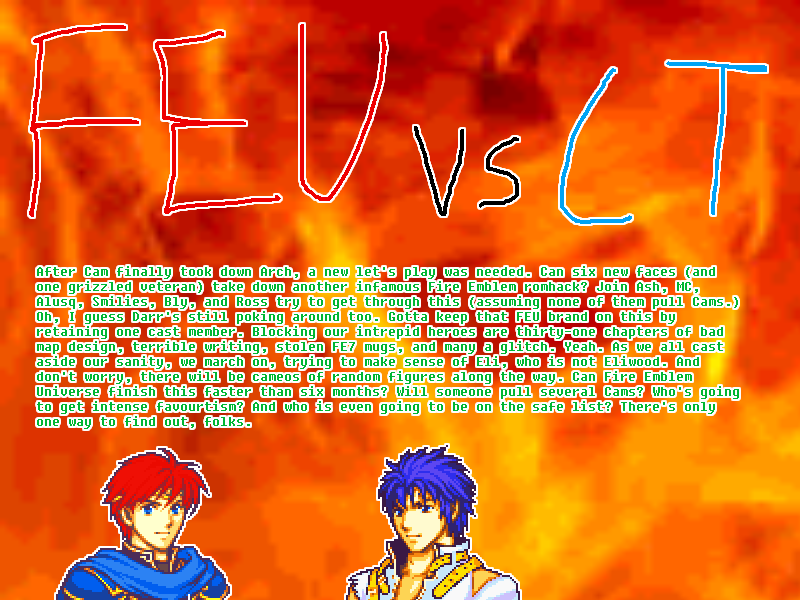 Credit to Darrman and Alusq for the poster.
As one FEU Let's Play comes to an end, it is time for a new run to begin. With many comrades by my side, we tackle one of the most infamous FE Rom hacks in history. Honestly, weren't it for Ostian Princess, this would be the "So Bad, it's Good" hack. Regardless, FEU is playing Corrupt Theocracy, and may God have mercy on our souls.
Rules are simple, the players take turns playing each chapter in the order below, they can make one edit per chapter, and can have one player character death per chapter so long as they aren't a dick about it.
Ash
Darrman
MC
Alusq
Smiles
Bly
Ross
This is the turn order, Ash plays the first chapter, Darrman the second, and so on and so forth. God help us all