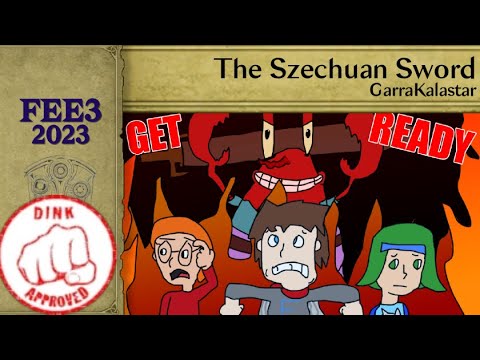 Welcome to the wonderful world of Murrlandia! Journey through the 11 chapters and clear the bosses or special objective in order to move on to the next. You've GOT to kill Mr. Krabs, his business has gone too far! This game is a remake of the fan favorite RPG: Krusty Towers: A PostModern RPG.
The game features a cast of 34 characters who occupy one of the several new classes (which are mainly old classes repurposed to look different).
Each character has voice acting thanks to the work of my friends. Each character also has a plethora of support pairings which increase at a boosted rate. Take a look at this video to hear each character's voice lines in the highest quality. (Be aware that this spoils everything)
All Voice Lines SPOILERS
Take a peek at these screenshots to gain a further understanding of the game.
Screenshots




So what are you waiting for? Hop right in to the most PostModern Fire Emblem game to date!
Game Download

BEFORE YOU PLAY
This game has a big problem. Chapter 1 has a hard time loading, and from what I tried, only mGBA can load Chapter 1. It also might take a reset or two to actually load it in.
I'm no tech smartie, so I can't solve this issue. If someone else wants to take a crack at solving it, then be my guest. Otherwise, you must use mGBA. And feel free to speed up to restart a few times, the game begins on a text wall. No other chapter has this problem.

This was my first attempt at a Fire Emblem hack. Please be patient as I was new to this sort of thing and was just learning the ropes. Because of this, I am aware of some issues with the gameplay. Please know that I learnt a lot from this project and hope to show improvement in a different game. Perhaps a sequel?

Dropbox - itsSloppinTime.ups - Simplify your life

Apply this patch to a ROM of Fire Emblem Sacred Stones USA.
Credits

FE5 Victory Minor by Dolkar
FE5 Boss Battle by Dolkar
FE5 Base by RSflame

They were taken from the music repository on Google Drive
I believe that is all, but if you see a problem here then do feel free to message.