In the span of 72 hours, a project was created. Presenting:
FIRE EMBLEM: THE ARCH OF COUPS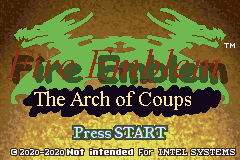 Long ago, there was a man who sought nothing but chaos in the world. To this end, he created the Arch of Coups. Whenever anybody stepped foot on this bridge, they would be promptly overthrown in a brutal attack. The natural order of all things would be destroyed. In order to preserve this status quo, Mario, an Italian plumber from Brooklyn, and Bowser, his rival, set out together in order to uncover who was behind this plot and foil it once and for all.
The game currently lasts six chapters, from Chapter 0 to Chapter 5.
The initial release was an April Fools Day hack. I want to make a somewhat more serious version later. The current version is somewhat tested unlike the 1st of April 2019 release, but there may be issues. I'd say to check the readme if it actually existed. But I'm not smart, so it doesn't. There's an unchanged VBA readme instead. I'll throw a feature list here instead.
14 characters
11 games represented
5 chapters of gameplay
Skill system presence
Poor balance
Download here!
Screenshots (in current April Fools bugfix state):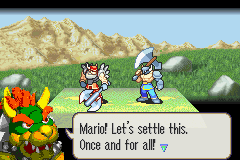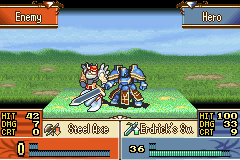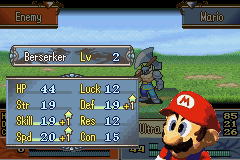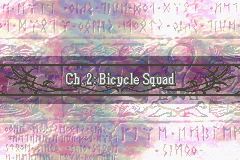 Update: v1.1 released, which actually is a reasonably functional product. 1.0 was not functional. At all.