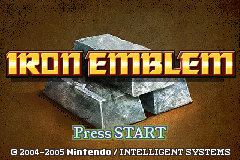 Yes, this name abbreviates to FeE. Call it that if you want.
Iron Emblem is a hack that is designed with the only playstyle being true ironman (never resetting to restart a chapter, and the run being completely over when you have a game over).
Every single unit is a generic, complete with covered eyes and identical mugs, and even no real names! They are all just as strong as the enemies, and nothing more, so using them may be a bit more difficult than the usual FE unit fare. The gameplay and setup of the hack were very inspired by my experiences with fe1/11.
The challenge, then, is making your way through all 21 chapters successfully while getting invested in this group of nobodies trying to make their way through a cruel and harsh world of bloodshed and war. I hope you enjoy!
I'd like to add that this hack was made in the span of about 1 month, and this wouldn't have been possible without the immense help and support of so many people! This project was planned to have been completed in 1 week, but that obviously was a bit of a generous estimate, seeing how long it's taken to come out now, haha. But regardless, please check the credits to see just who contributed to this project and thank them, since compared to all of them, I've barely done anything, just compiled together all their work, and added just a bit of my own.
Download Link

Please note before downloading that this game has a special function where if you reset a map after losing/in the middle of playing, the game will automatically gameover next time you try to restart it. This is to encourage the player to play in an ironman way. There are also 2 versions, one with custom menus by WarPath, and one with vanilla FE8 menus. Please pick whichever version you think may suit you better.

TO CLARIFY: YOU CAN SUSPEND AND RESUME, OR RESTART CHAPTER IF YOUR LAST SAVE WAS IN PREPARATIONS. YOU DO NOT NEED TO BEAT THE GAME IN ONE SITTING OR USE SAVESTATES.

Ok for Real

Please note that Hard Mode is relatively untested and Normal Mode is the intended experience.
download link
Story

The story is a simple tale of a small group of soldiers from the southern country of Boreal winning minor victories in their war with Austral, and the events that transpire on their quest to help the war effort. Along the way, they grow in numbers, strength, and acclaim, eventually performing one last act of heroism.
Features

Units send their items to the convoy upon death

50 total units obtainable throughout the game

20 chapters and 1 gaiden to play

All the usual Quality of Life improvements (Health Bars, DangerRadius, Growths Display, etc.)

A couple new classes

Cool helmets for every playable AND boss! This counts, right?
Screenshots: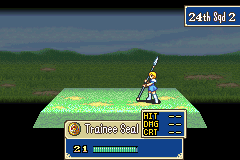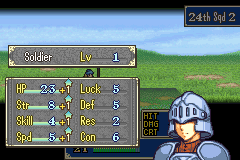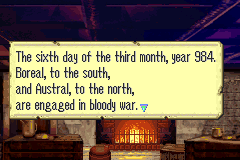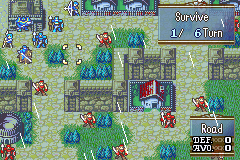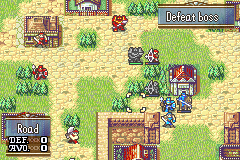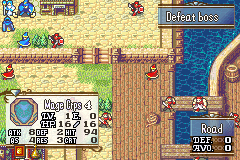 Known Issues

Sometimes things in preps bug out, this is because of unit names being too long and is strictly visual. You shouldn't get any gameplay issues from this.
Character endings are broken, will be fixed soon!
Please check the guide!
This hack isn't being updated anymore.
Thanks to pandan for the idea for the hack, I had a lot of fun putting it into practice.