Before I start, I just want to note that any connections to Journeys are pretty small, and you can easily play this hack without having played that one.
So, the gimmick this time is that you start off with almost every unit in the game and there's no new recruits (aside 1, but it's not really a thing). In addition, there's no single gameover unit, which means no seize objective either. Every map also has full deploy.
Features:
23 playable units
All footies get shove, all mounts get canto+
Diverse roster of units
Planned 5 chapters
Lots of talk convos
No lord character! Anyone can die!
Screenshots: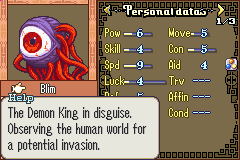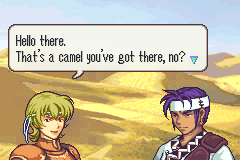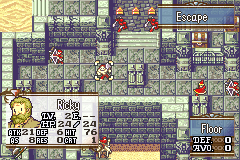 Credits

Portraits: SSHX, Beansy, L95, RandomWizard, Ambrosiac, Levin, Peerless, CapibaraInSpace, CanDY, Sphealnuke
Animations: Nuramon, leo_link, Shyuterz, Alusq, Pikmin1211, DerTheVaporeon, Waleed, Pushwall
Map Palettes/Tilesets: RandomWizard, WAve, HyperGammaSpaces, Zoramine
Status Screen: Epicer
Map Sprites: Pikmin1211, HyperGammaSpaces, Shyuterz, Warpath, DerTheVaporeon
Title Screen: Rivian
Music: SurfingKyogre
I'd also like to mention that every mug I have made for this hack will be released as free to use after I finish! Please do not use them at this time, though, and don't go taking mugs from the rom all willy nilly since I didn't make all of them, only about half.