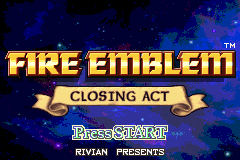 Play as a bunch of peasant rebels in way over their heads
Overcome superior foes with status effects, buffs, debuffs and AoEs
An excessive variety of weapons and items
Everyone comes with canto+/shove for quick smash and grab
Inspired by rebellions in ancient China, not a good time to be alive
My ego has been excessively inflated by this being ranked first in the MARTH contest,
though I still think Trader Raiders is more deserving for being extremely awesome.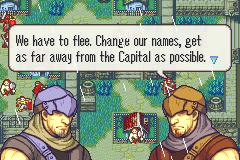 All credits in the folder.
Shoutout to Vesly and Retina for helping me with technical issues, and to Bpat, Loog, Kyrads. Roze
and TorT for playtesting to refine the hack.
Roze made several player portraits (for a 1 chapter hack!), absolute legend.
Thanks to everyone for participating in MARTH, I had a lot of fun going through every public entry.
If there's every another one, I am totally up for judging (I am too insecure to hand out any bad scores.)