I'm a hardcore TTRPG player and a sucker for a good OC, so let's make this PME a little differently. No numbers! Just give me a concept, the numbers will be handled in the background. That said, the class will be the same as the replaced unit's.
Template for Submissions
Name:
"Born in [Month] and raised by [Nationality]s at the heart of [Homeland]. Everyone was surprised by how that [Bane] kid grew up to become such a [Boon] individual."
Description:
Portrait:
Nationalities
Lycian
Nabatan
Etrurian
Bernite
Ilian
Western Islander
Sacaen
Homelands
Lycia
Nabata
Etruria
Bern
Ilia
The Western Isles
Sacae
Banes
Clumsy (-Skl)
Frail (-Def)
Lazy (-Spd)
Naive (-Res)
Plain (-Str/Mag)
Poor (-Luk)
Small (-HP)
Boons
Blessed (+Luk)
Capable (+Str/Mag)
Clever (+Res)
Energetic (+Spd)
Keen (+Skl)
Resilient (+Def)
Vigorous (+HP)
Joke characters are allowed, but let's use characters from another PME to draw a line.
This is okay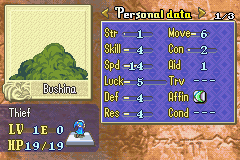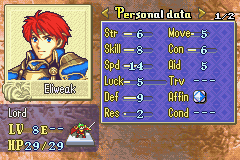 This is not okay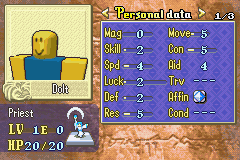 That's it.