Hello again, FEU. Today, I bring you another creation of mine, though in development this time.
[details=Backstory]Even before Duo Geno's development, I had been independently working on my own solo hack, which I drew inspiration from something I had watched. However, I got stuck some way through and focused mostly on Duo Geno; with Duo Geno, I mostly put Fallen Kingdom aside, only making little progress along the way. With Duo Geno complete and @CM9 working as slowly as ever, my focus has re-turned back to Fallen Kingdom. With the fourth revision to the plot and details, I mostly have a decent backbone for the hack for which I can progress the hack through.
As this is a more professional and structured hack, unlike Duo Geno, edits and polishing will be done for previous chapters. This hack also takes a more serious tone (that does not necessarily mean it will not have a more lighthearted tone at various points).[/details]
Note: The universe in which Fallen Kingdom takes place in is entirely separate from Duo Geno's universe, and the two stories have no relation to each other. Nor are they sequels or prequels to each other.
Plot details(no spoilers):

After saving the entire continent from destruction, Lau and Brandon have risen to the top and become the rulers of two separate kingdoms. However, the Invasion of Horrors broke out, killing many civilians. To re-secure their kingdoms, Lau and Brandon sent their armies to eradicate them from their lands. However, a Chosen One, named Tsumidia(who hails from the third kingdom), was found during the war and amidst the destruction and put in charge by a resistance group, where she led the offensive to eliminate the Horrors summoned by Lau and Brandon. However, Tsumidia's Horrors, according to Brandon and Lau, were advancing further with each day and their armies becoming reduced to nothing but ashes. As a last resort, the two rulers make a dedicated stand within Lau's castle halls, but to what avail?
What this features(so far):
A new storyline, characters, a few custom classes, new maps, re-worked weapons(stats).
16 chapters, including two gaidens.
Current Rating:
[Currently not rated]
[details="Credits so far:"]ASM:
True hit removal patch- MisakaMikoto (The true hit system removal patch)
GBA RNG Randomizer- TR143 (GBA RNG Randomizer)
Anything/Anyone else I forgot will be listed later.
SageMatthis~ Everything else[/details]
Disclaimer:
The characters, events, and statements depicted and declared by and throughout the hack are not specific references to any persons*, living or dead, nor any events that may have occurred or will occur, nor statements regarding how society should be run or what people or the society is.
*the execption being Brandon and Lau, which are interpretations of @CM9 and @SageMatthis, respectively based on @SageMatthis's viewpoints.
Current version: Demo 4.5α
Links

https://www.dropbox.com/s/dv5eq4tc7paiv56/[FE7]%20Fallen%20Kingdom%20V.%204.5α.ups?dl=0

https://www.dropbox.com/s/brfmrmkc7agcu6g/Readme-%20V.%204.5α.txt?dl=0
Link to the hack and readme[I strongly recommend that you read the readme; it has important details]:
[details=Pictures for proof:]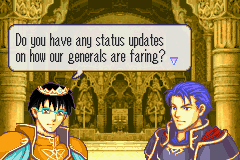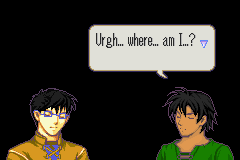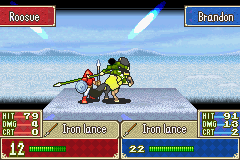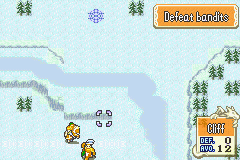 [/details]
Current comments

7/12/2018: This is the first official release of Fallen Kingdom.
Development was done solely by @SageMatthis and no one else. The only other person who has seen it is @CM9. My first instinct was to publish an entire hack out of nowhere like Duo Geno, but I changed my mind after its release. I have gone through and done some polishing, but would like the opinion and criticism of others to help improve and make this hack into whatever it can be. Also, if you are wondering why I did this in FE7 instead of FE8, it was because I started this in 2014 in FE7 and have decided to keep it in FE7 for simplicity. The readme has more details as to what needs critiquing and testing.
And for those who absolutely despise Duo Geno Escapo, Fallen Kingdom is vastly different and grades higher than it.

10/13/2018: This is the second official release of Fallen Kingdom.
The update is mostly aesthetic changes for FEE3, and temporary portraits and artwork were inserted to make it less "jarring." I included an extra gaiden chapter. I intentionally left out two main chapters because I want to release them in another update rather than this one, so the events were dummied out, but various aspects of them still remain. Progress will still be rather slow for a while. I did however, make some other balancing changes to make it more challenging. Any feedback, criticisms, and relatable comments comments are welcome.
I feel that people are simply avoiding my hack because of the reputation/connotations associated with @SageMatthis/@CM9 and Duo Geno. I definitely think I left too many loose ends that went unaddressed in the main post of Duo Geno which people pick me apart for(as well as the addressed issues as well). I would go and explain it, but there will always be people who will declare that my viewpoints and reasonings are invalid/wrong, so I am just going to deal with those as they arise. If my instinct is wrong and there are other reasons people are seemingly ignoring my hack, feel free to correct me. I am just drawing a conclusion based on what I hear and assume.