Made a simple little patch that adds this feature from the 3DS games. No free space needed.
Example: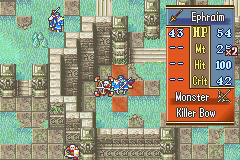 With battle animations on, pressing A here shows the animation as expected.

Holding L and pressing A will show the map animation instead.

.
and vice versa if battle animations are turned off.