So I had an idea where the units from FE6 would have their stats and growths altered according to units from the other GBA titles. And every value would be at it's absolute worst of the units compared.
For example Lugh, being compared to Erk and Artur, has His HP growth of 50% and base of 16, his own speed base of 6 with Erk's growth of 40%, and Artur's defense base of 2 with his 15% growth.
Some comparisons took a bit of extra work, such as Milady and Vaida having very different levels, so I de-leveled her as if she promoted at level 10, but given Milady's growths. Overall, the auto leveling wasn't perfect, but it gave results that I was fine enough with, and even so, in this instance, Milady's growths were lowered pretty heavily.
You can see a spreadsheet detailing every character's sources, final growths, and bases below.
Download the patch here
Apply to a clean Jap FE6 rom.
Screenshots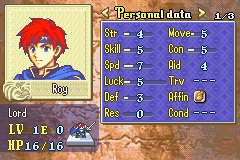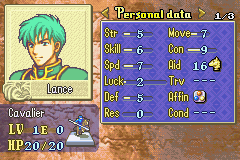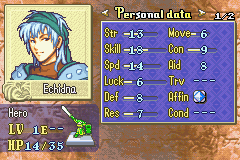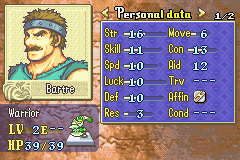 (oof on those last 2…)