While browsing the net and working on the rebalance patch last month, I had an epiphany. What if the Kaga-era FE games had built in hard modes?
Before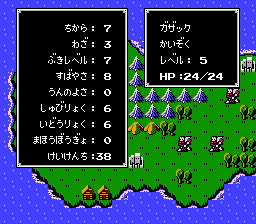 After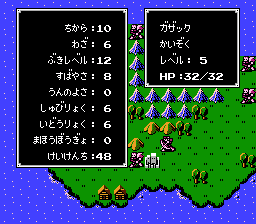 Introducing, Famicom Merciless Mode! What began as a mere adaptation of FE11's most infamous difficulty would soon blossom into its own full-grown project, featuring new color palettes, remixed enemy placements, and various other twists I won't spoil.
If you want to know more, I highly suggest looking at the readme, which should clear up any questions you may have.
IMPORTANT NOTE: While the rebalance patch was based on the Quirino 1.1 fan translation, for this hack, I've opted to overlay the changes on an original japanese rom (yes, I played the entire game through in a language I can't even read), so you will need to patch an unmodified FE1 file with this hack before patching it again with whichever fan translation you wish to use. I personally recommend the recent fan translation by Polinym. If there is demand for it, I will consider making a patch with an english translation built-in.
I wish you the best of luck.
WARNING: DO NOT HAVE A THIEF ATTACK USING THE LEVIN SWORD. THE ANIMATION WILL NOT PLAY PROPERLY AND THE GAME WILL FREEZE.
This issue can be avoided by turning off animations before attacking with the sword though, and it will function normally if one does so.
---
Update 12/23/2021 - I'm pleased to announce that the newest version of Famicom Merciless has just been completed, featuring four new weapons, slightly revised weapon balance, a new title screen graphic, and no more "Levin Swords corrupting the game" nonsense (because I removed them). It is available for download here:
As always, make sure to apply the patch to an unmodified japanese rom. It comes with the Quirino translation preinstalled for technical reasons.
Due to the insurmountable technical difficulties faced while creating this rendition of the hack, I cannot in good conscience call it the "definitive release", rather, think of it as a… Special Edition?
It's release marks the completion of this project, and I do not plan to release more for it unless a previously unknown game-breaking issue comes to light (Probably just another goddamn Levin Sword crash), but it doesn't mean I'm done with FE1 just yet. There's more to come in the future.
If you have any questions, check the text file that comes with this patch. If you still have questions after that, just message me.