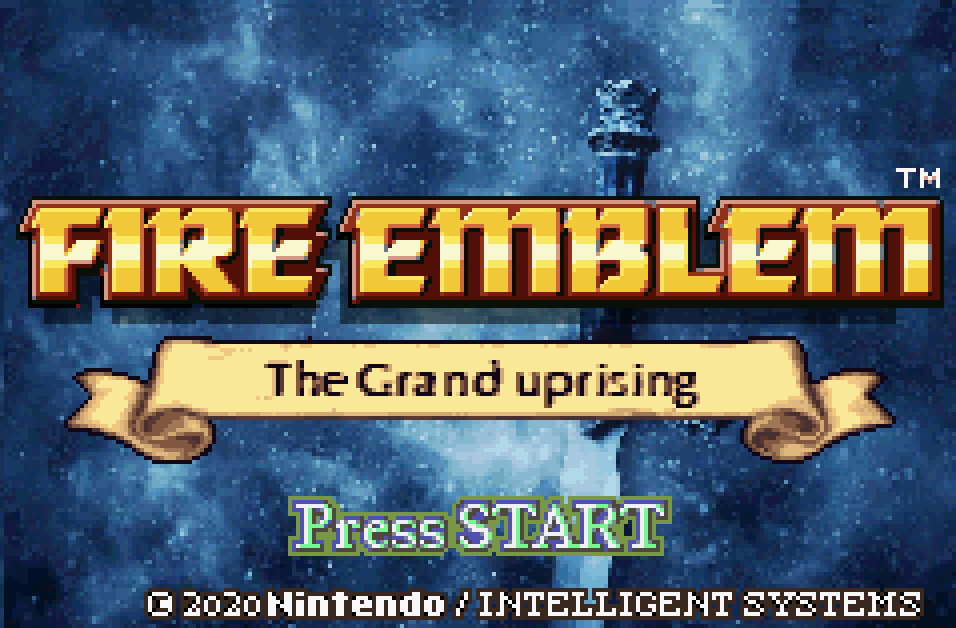 (Decided to redo my entire thread post)
Hello welcome to FE The Grand Uprising it's my first and only hack I've worked for
for a couple of months. I mainly made this hack out of fun and love for the series.
I wish to make this game the best it can be and I'll need playtesters to make this happen.
Though this is a solo-project (for the moment maybe it'll change in the future), I'll be
trying really hard to make improvements. Feel free to playtest this hack and figure out way's to improve
it. It's definitely not perfect but I'll try to make my best to do so. ONLY NORMAL MODE works rn.
Story:I want to keep the story kind of blind for new players however it takes place in a completely different continent/Universe from Normal FE games. It show's many conflicts of which
the tactician Nakana has to deal with as a New Tactician of the Country Named Mythril.
Features:
-Purple player map sprites cause why not.
-Lots and lots of Hacked Music added in!
be it from other FE games or other games!
-Fe5 trading
-Increased hit rates on iron/steel/silver weapons and some tomes.
-Level 30 cap unpromoted and level 30 cap promoted (Stat caps have been adjusted)
-Fe4-style talk conversations
-Personal weapons
-Latest skill system(right now)
-Skills
-Leadership stars
-Custom animations brought to you by
talented people of the community(will be posted in README.txt)
-All characters have unique character palettes
-Branched promotions for some classes but not others
-Fe6-styled Manaketes
-Str/Mag split
-More to come!
-Buffed FE8 zombies
-map sprites from the community
Feedback suggestions: For Feedback I would really like feedback on the thing's
such as map design,character design and story however you are limited to give feedback
on anything you'd like.
Plans:
-Adding house hut conversations
-Supports
-Redoing the world map at one point
-Maybe fixing weapon ranks
-More players units to be added
-Adding more player info(I have done for some but need to do for others)
-More story dialogue
-Additional exposition
-Fixing grammar errors, this is really my first written story I've created so
the spelling might be on the rougher side of thing's.
Screenshots: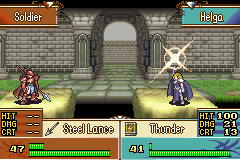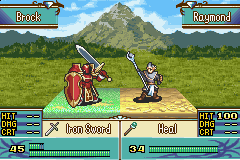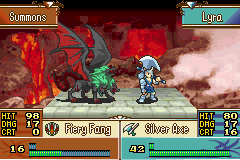 Download link:
Dropbox - FE The Grand Uprising - Simplify your life
Read the Readme.txt for credits!
Discord server link:Memestar's Hacks