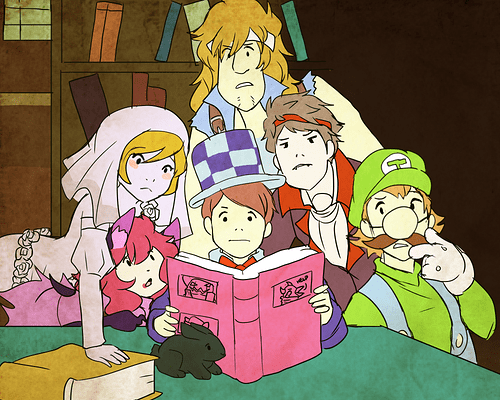 **_Taking place shortly after Lawrence's escapade in Magvel, some of the Rart Emblem cast are invited to a Halloween party, intended to be a joyful reunion. However, all is not what it seems when a few of the members arrive…
Rart Emblem Halloween
Flash back to the dark and drizzly evening of the 30th September - the user Mystletainn pitched to me the idea to make a Halloween-themed hack, something that has never been properly done before in the FEHacking community. I was instantly sold on the idea, and the two of us decided to bring in the Tom's House Hacking Group (THHG) resident programmer – JacobTJP - to help bring our idea to life.
We decided to keep the project completely top secret, with the only others aware of the project being Melliel and Glaceo who pitched-in to bring the cast to life (or their spooky dooms in this case) with their breathtaking spriting abilities.
Now, no work comes without some inspiration, and we were of course lovingly inspired by various things when coming to make this hack. Our biggest sources of inspiration were Toby Fox's Earthbound Halloween Hack, The Silesian Masquerade (from the team behind Inheritors of the Crusade), and of course, the legendary Scooby Doo.
Feel free to report any game-breaking bugs you find, and we will work to fix them immediately.
Also, a huge thank you to StanH_ for promtly providing a solution to the problem delaying the hacks release, you brought us so much joy.
Screenshots:
We hope you enjoy the hack!
Content Warning(s): Alcohol References
DOWNLOAD
Remember to patch the (U) version of FE8!