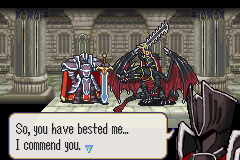 This is so fun. I accidentally got Ashnard berserked and he killed Black Knight. This fight is exactly what they both wanted in PoR.
Anyway, I finished the game and here's my final team.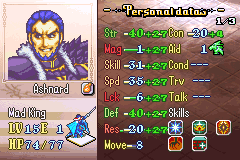 I used one master seal on him to reset his levels. So, obviously he is broken.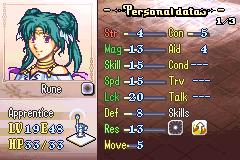 Forced deployment but still a helpful unit. She was the only healer during my run because I got most of them killed on "Turning Traitor".
Forced deployment.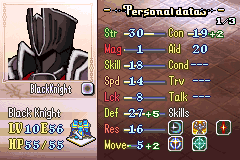 Black Knight… just fell off. He got severely speed screwed. Didn't get to level him up much.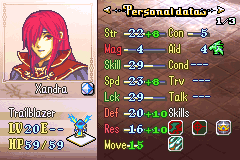 She can kill whoever and reach wherever she wants. Just look at that move. Although, I'm sad she can't transform into a black dragon with that stone. That makes Ashe much more unique and fun to use in post game.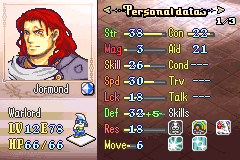 Without using any master seal, he still acquired those stats. Strongest and tankiest unit of my run. I could leave him in a swarm of mages and a legion of soldiers and still remain tension free.
P.S. : Just a small request. Can you adjust his summons that they get more powerful as Jormund level ups ? And after he is level 10 he can summon berserker and Warrior instead of the unpromoted ones.
He requires some effort but he's totally worth it.
Final boss hype.
He's a pushover.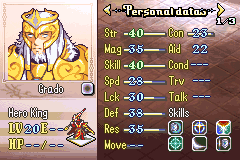 Grado is neither too hard nor too easy. Balanced boss. He can become a pushover if people train their units too much by abusing master seals. His stats are completely within a playable unit's reach and they may become even stronger than him. With master seals.