In the Valkyrie Profile franchise, Arngrim is the main mercenary that keeps reincarnating in the series. I was playing Valkyrie Profile Lenneth and he even admitted to it: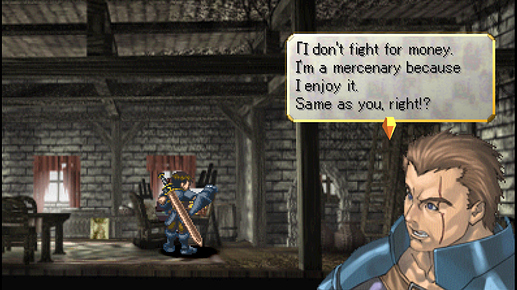 If Arngrim was in the Fire Emblem universe what would be his base stats, starting weapon rank, constitution, and growth rates?
For fun purposes comment on what you think his standing as a FE mercenary would be.