After a month of work and also debate on when would be a good time to post this. I felt now would be a good time as not much is going on and i'm about half way done from a certain point of view. And since this is a massive project ill keep this going on in a separate post from my portfolio one. Anyway this… as you might imagine, is a Jugdral Continental Map for both novelty and unconventional practicality i guess. It is as tedious as it is rewarding and with a custom tileset just for it (the grass color is good, fight me) and made to be as accurate as possible.
The map & tileset as of this first post (working on Ch6 and the peaks that aren't cut off).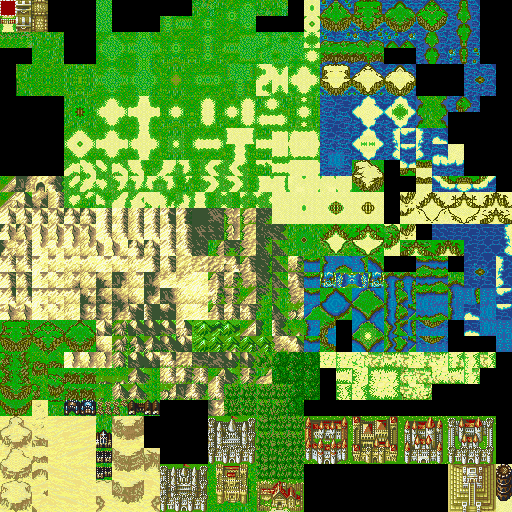 Some old images i have laying around.





I will post before and afters for specific parts that get progressed on.