(I'm doing this thread from a friends computer 'cause I'm on vacation and couldn't get to my PC's. His keyboard on it's a bit strange. So thats why grammar issues were here.)
Hey y'all!
So, I was messing around with FEBuilder. Learning everything there is to learn. Currently I'm learning how to replace the supply weapon icons without ruining the palette.
From this patch, you can insert and export the main supply weapon icon image: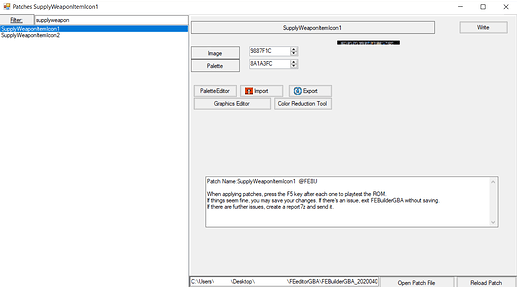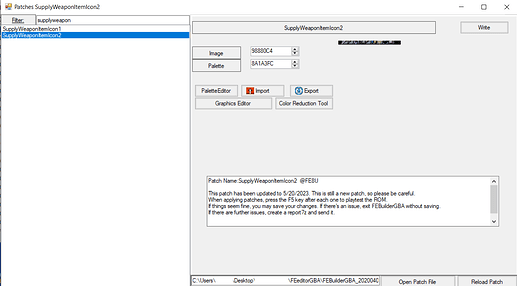 It seems that when you insert an edited image, it messes up the palette in-game.
If any of you guys know of a solution, do let me know down below!
Thanks!
-MegaCowsamMan