Hello everyone!
I enjoy making animation sprites of lovely lady characters with… voluptuous figures.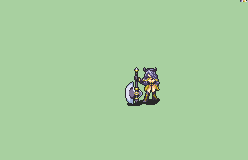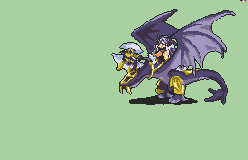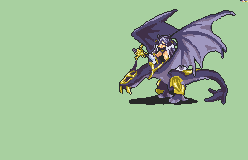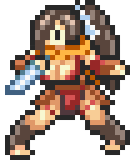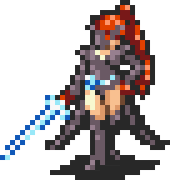 nice jiggle physics

that aside, looking forward to see more of your stuff. keep up the good work~
They are a little big, so I made them smaller.
And by little big, It don't mean boobs, It mean data capacity.
40 sheet → 31 sheet
Also, I have modified the upper right area so that it is not used.
This is because there is a frame in this area that displays the name of the unit, so even if you work hard to create an animation here, it will not be displayed.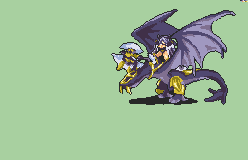 7z:
https://cdn.discordapp.com/attachments/206588291053649921/1026470770328739950/Axs_small.7z
Yeah, the animation was really on the brink of hitting that data capacity.
Originally had a much longer critical animation until I learned the limit, lol.
I definitely learned a lessons on how not to make battle animation after this one.
Like the size and placement of the character.
Thank you for the fixes! Kinda bummed that the weighty feel of the normal attack is gone though.
WIP of Kagerou, another one of my favorites in Fates!
There certainly isn't any pattern to my choice of characters, that's for sure.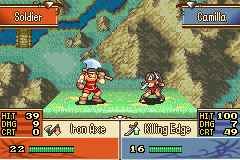 It was the only way to reduce the size.
So yes, I think you should post a link to your repository.
Since you are publishing the data as free data, I think it would be convenient for users if you post a link to the repository.
Lovely characters I want to work on in the future maybe.
Nero from Fate series.

Baiken from Guilty Gear series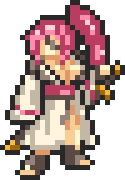 I look forward to seeing your new work in the public.
Ooooh, finally some good ninja animations!
Kagerou Critical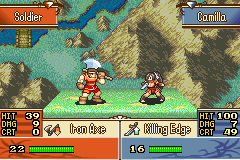 I think it would be more effective to shake her boobs when also she returns to the 00.png standing picture after a critical attack.
If you did that for normal attacks, it would be overdone, but since critical attacks only occur occasionally, I think it would be better if she shook her boobs a lot before returning to her standing picture in order to give a strong impression to the player.
I think the motion of lyn in FE7U is a good example of this.
More physics on the crit is an awesome idea.
But I will be damned if I removed physics from normal attack animations!!!
Also is FE7U a romhack? because Lyn's bosoms bounce on normal attack with Sol Katti, not the critical in the original game…
It is my opinion that you should add that to the critical.
In other words, it is my opinion that should shake it up more.
I did not say remove it from the normal attack.
The lyn motion I was referring to was Sol Kati's motion.
Look closely at Sol Kati's motion.
There is a peak of breast shaking at the moment of returning to the 00.png standing picture after the attack.
It is my opinion that this expression makes a stronger impression on the player.
I just hope we can get a Kaze reskin for the anim at some point too. He and Kagero have really cool designs!
Oh and Saizo too, nearly forgot.
I'll leave that job to other wonderful animators here.
cuz I ain't interested in no beautiful physics characters.
Ranged animation for Kagerou.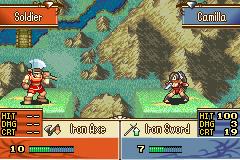 Not sure what to do with the critical.
She should obviously jump up and down twice while shouting "YA-TAA!" for, uh, reasons.
Maybe you can make her spin-jump and trow her knife mid-air like when a ninja crits at 2 range in FE Fates