Hey guys! So lately I've been trying to shift my project from FE7 over to FE8, due to the lovely skill system, and lo and behold everything for the Event Assembler in FE8 is different. This in itself is not so much the problem, I can learn and adapt lol, however I noticed that the FE8 eventiel, http://boviex.github.io/eventiel_fe8/eventiel_FE8.html , doesn't have all of the correct definitions for the Event Assembler v11.01. For example, it uses CURF when FE8 doesn't even use that definition as it uses CUMO instead. But what I really need help with is how to warp in units and according to the Event Assembler InWarp(char,x,y) is the definition used for warping in a unit in FE8 and that is what the eventiel has as well. But, it doesn't compile and gives the error of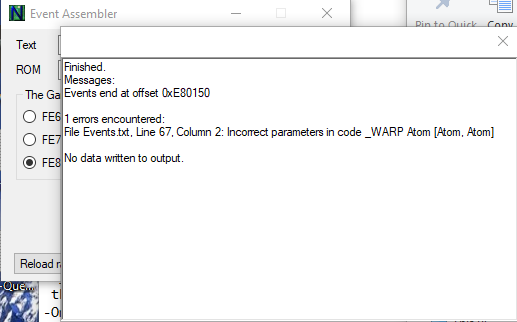 and here is my event code: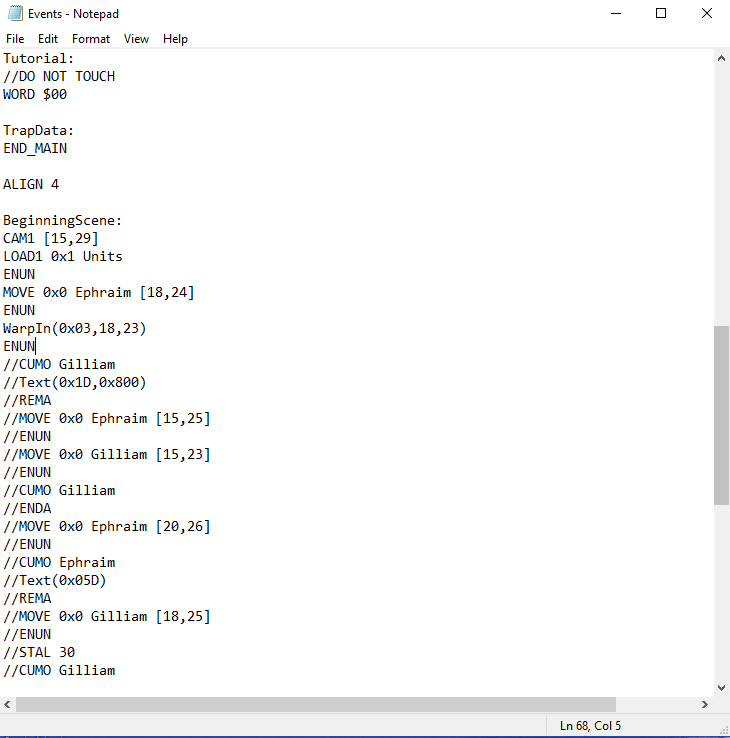 What am I doing wrong?
Thank you in advance,
Volke0